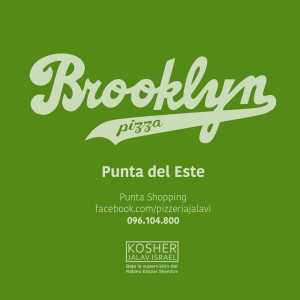 The main kosher restaurant serving the Jewish community each summer in the Uruguayan resort town of Punta del Este (known locally as Punta) has recently changed its name to "Brooklyn Pizza" from "Jalaví".
We visited Punta earlier this year (read more here) and enjoyed our experience, as well as the food at Jalaví which is run by the son of the Uruguay's Chabad (and Chief) Rabbi, R' Shemtov. The name change is intended to be more appealing in general and to those who don't necessarily understand Hebrew.
The restaurant is Kosher Cholov Yisroel supervised by the local Chabad.
We wish them much success.