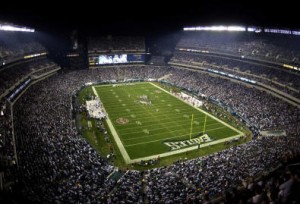 We reported a few months ago that the previous kosher stand at "the Linc" was not in service during the preseason and early parts of the regular NFL season.
Now, Kosher hot dogs and sausages are available at Lincoln Financial Field at Section 114. This stand is now being run by the Chabad of Bucks County.
If you are coming to the Eagles Giants game tonight – they'll be hosting a mobile Sukkah in Lot K.