Bagel Time Cafe's official grand opening was yesterday in Miami Beach, Florida. It is an updated version of Bagel Time, which was located previously in same location, with a fresh new menu and new ownership. They offer salads, wraps, soups, bagels, muffins, smoothies and more.
Their website will be coming soon to www.bageltimemiami.com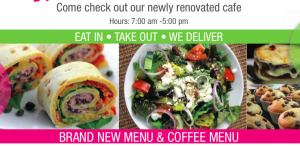 Bagel Time Cafe is under the kashrus supervision of the OK.