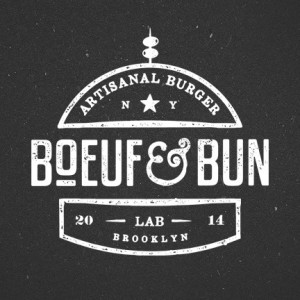 Boeuf & Bun, a new self-proclaimed "artisanal burger lab", will be opening in Crown Heights, Brooklyn in late-October after the holidays. In a long conversation with the restaurant's Australian owner, Tzemach Woolstone, we learned that the restaurant will seat 40-50 patrons, have waiter service and an array of high-end gourmet burger options, but will not require reservations. Woolstone sees his new restaurant as his own unique creation, but does see parallels to the popular Amsterdam Burger Co. (with locations on the UWS and a new one opening in the 5 Towns), although he will seek to have the highest level of quality throughout all of his dishes.
Boeuf & Bun's burgers are all ground in house. Nothing served at the restaurant is premade or prepackaged, including the custom sauces. Woolstone spent a month looking for the best kosher burger bun on the market, and ended up custom making the best burger bun possible.
Kosher certification for Boeuf & Bun is under the Crown Heights Kashrus.
With Boeuf & Bun coming to Crown Heights, that makes 3 new quality kosher meat restaurants coming to the neighborhood this fall including "Meat" (by Basil) and Izzy's BBQ Addiction.
The restaurant is located diagonally across from Basil on Kingston Ave.