Butterfish, the latest of the Prime Hospitality Group's catering ventures (their most recent opening before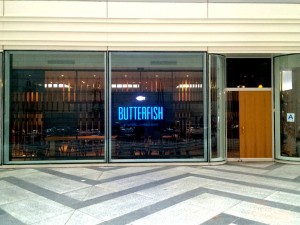 this was Prime Burger of the Upper West Side), is the first Kosher Japanese omasake restaurant, opening this Sunday, July 20th in the Sony Building at 56th Street and Madison Avenue in New York City!
Butterfish, which opened to the public in April 2014 after Prime's Solo had closed, recently became kosher under the supervision of the Orthodox Union, exciting for kosher keepers looking to expand their taste palettes!
True to its name, Butterfish will be providing customers with fresh, high quality fish that will literally melt in your mouth. Served over warm rice, the hand selected Japanese fish is prepared with the simplest ingredients so as not to take away from the authentic flavor of the fish and meat. With superior fish brought in daily from Japan and local markets, Butterfish will feature an extensive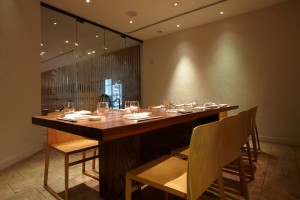 selection of fish and a full line of sushi techniques never before seen in any kosher eatery, as well as full line of Japanese beer, whiskey, and sake.
Butterfish has seating for approximately 60 with 2 large private dining rooms, making Butterfish well suited for business meetings or other events. The third dining room gives diners an exclusive opportunity to enjoy a unique chef's table in true omakase style and one on one experience with renowned sushi chef, Chef Hitoshi Saito, who studied sushi preparation in Osaka, Japan.
Omakase is a Japanese phrase that means "It's up to you" (Based on the Japanese characters for "entrust") and basically means "chef's choice". The true reason for omakase is to be able to experience the best items that are available at that time. (Source)
Butterfish is open Sunday through Thursday from 11:30 am- 10:30 pm and on Fridays until 2:00 pm.