Primo KO, the popular Upper West Side restaurant of the Prime Hospitality family (which includes Prime Grill and
Pizza da Solo) is planning to expand at their current location to open up a new sports bar called Prime Burger. (As reported by Great Kosher Restaurants)
The Prime Hospitality Group is well known in the New York metropolitan area for providing upscale, delicious cuisine and their restaurants are popular destinations for those celebrating an anniversary, graduation, birthday, or any other excuse to "go out to eat someplace fancy." (I met the Executive Chef of the Prime Grill, David Kolotkin, at this years Kosher Food and Wine Event back in February, and he was a delight!)
Prime Burger will have burgers (obviously), hot dogs, and beer, all the necessary amenities needed for a great sports bar.
They are set to open on April 1st, 2014, and will then publicize their phone number and menu. We will, of course, update you as soon as we learn more.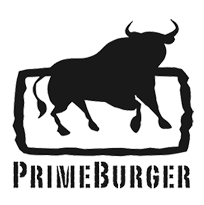 Prime KO is under the hashgacha of the OU. We will also update you when we know if the hashgacha  is  the same or different for Prime Burger.