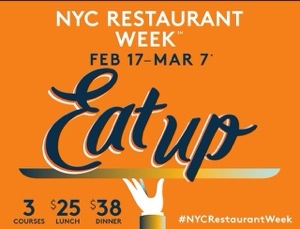 Next week will commence NYC Restaurant Week which is run by NYC & Co. (a NYC tourism agency operating on behalf of the city) and sponsored by American Express.
This event has been running for a few years now with no kosher restaurants participating, and this year will be no different.
We'll report back should anything change.