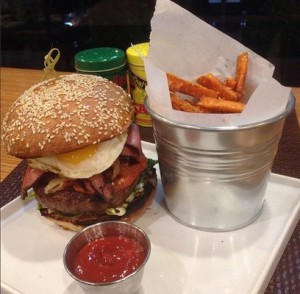 If you say BBQ, we say "yes, please!", and with that we welcome Fuego BBQ & Smokehouse to the Miami kosher scene.
Fuego opened a few weeks ago, at the end of January 2014, and offers both Mexican and American cuisine in their North Miami Beach location. Their entrees range from Rib Eye Steak to Argentinean Churrasco to Pan Seared Salmon, their delectable-sounding side dishes from Yucca Fries to Pico de Gallo, and there is also a bunch of sandwiches, salads, and hamburgers on the menu.
Fuego BBQ & Smokehouse is open for lunch & dinner from Sunday-Thursday, from 12-4 pm for lunch and 6-11 pm for dinner, and on Saturdays from an hour after Shabbat ends till 11 pm. They are under the kashrus supervision of Kosher Miami.