Earlier this year we announced the opening of new up-scale restaurant Reserve Cut on Wall Street in the Financial District. Originally,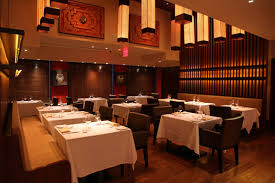 they were only open for dinner, but now we are excited to learn they have opened for lunch!
Their new lunch menu features French and Asian inspired cuisine, with appetizers such as Wagyu Beef Sliders and Kobe Beef Carpaccio  and entrees such as Pan Roasted Chilean Sea Bass and Center Cut Ribeye.  There is also a full sushi menu. Their lunch hours are 11:30 am – 2:30 pm, and they will continue to be open for dinner on Saturday-Thursday nights.
You can view Reserve Cut's lunch menu here.