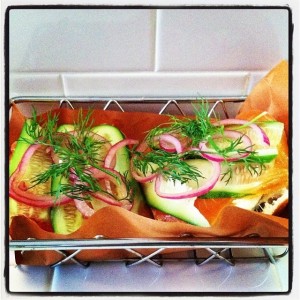 The owners of Mason & Mug (whom we wrote about extensively here and here) have quietly opened up their restaurant / lounge / bar in Prospect Heights, Brooklyn this week. While they are still only open a limited number of hours to start, the restaurant is officially launching the restaurant this upcoming Monday evening, Nov. 25th.
The three big questions have been answered:
Their hashgacha is under the supervision of Rabbi Marmorstein
They are in fact Chalav Yisroel, contrary to earlier posts stating otherwise.
Their breads are also Pas Yisroel
Here's a sampling of one of their initial menus:
Bar Snack! –
– Spicy Chickpeas $3
Deviled!
– Pastured Egg, Miso-Horseradish, Wakame, Kabocha, Sesame $4
Warm Yourself
– Daikon Carrot-Ginger Soup with Seaweed and Beech Mushrooms $4
In Between (sandwichesque)
– Fish Taco! Soft Corn Tortilla, Pickled Red Cabbage, Avocado, Jalapeno-Cilantro Mayo $4
– Bahn Mi: Pickled Daikon & Carrot (Do Chua), Pressed Tofu, Cilantro, Cucumber, Fish Sauce on a Buttered Baguette $6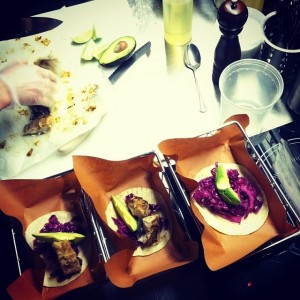 Caught! (Then Smoked)
– Fish Board with Lemon Pepper Lox, Pastrami Lox, BBQ Salmon, Gravlax, Peppered Mackeral, Smoked Whitefish, Sharp Mustard – Dill Sauce and Marble Rye $13
Cheese Board:
– Aged Havarti, Bastardo Del Grappa and Pecorino (moo, baaa), Sourdough Bread with Apple Black-Pepper Preserve $12
Based on their colorful and playful sounds descriptions of their food (although I'm wondering what sound their smoked fish say – thankfully they're not serving fox – we all know what he says), we'd say spending time at Mason & Mug looks to be an adventure.
Comment below with your thoughts of the new place. We'll be visiting the restaurant soon to give our initial feedback.
View Larger Map