By January 2014, the start of the Spring 2014 semester at Brandeis University, there will not one but two new dining options for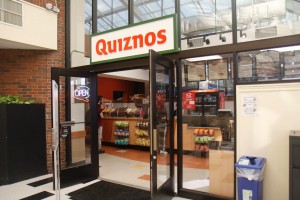 Kosher -keeping Brandeis students!
The Quiznos on the upper level of the Usdan Student Center will be replaced by a Kosher deli, which the student body voted in favor of building. It has yet to be named, but the project manager is working with students to come up with a suitable name for this exciting new campus delicatessen.
The other exciting news for Kosher Brandeis students is that the new Dunkin Donuts in The Village, an undergraduate residence hall, will soon be under full kashrus supervision, helping add to those Freshman 15! (and late night studying, of course.) Who's excited?!
Source: The Justice