Review by: @ArielleKlein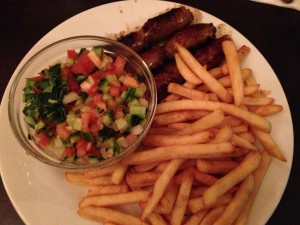 Looking for a great, homestyle restaurant that you can take the whole family to in Tel Aviv? Then look no further than Odelya. It is an affordable place that serves delicious Sephardic delicacies. The cuisine ranges from Libyan to Moroccan to Tunisian. One of my favorite things about this place is how they really cater to the kids.
They had kid friendly plates, cups, and utensils, which was very exciting to my 2 year old. The waitresses were also really sweet and they didn't seem to mind the mess he made.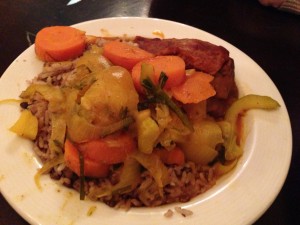 We tried several different dishes and everything was really tasty or 'taim' as they say in Israel. We had the homemade chorizo sausage, potato mafrom (thin sliced potatoes stuffed with meat and poached in a savory tomato sauce) – my favorite; and couscous with vegetables cooked in soup and then placed on top of the couscous.
We finished our meal with cups of nana tea, that was a perfect finish to a hearty and satisfying meal.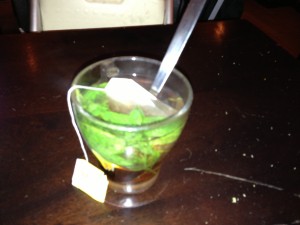 If it's a family friendly, affordable place you're looking for, then you definitely need to add Odelya to your list.
Odelya is located at 89 Ben Yehuda Street. (There are two entrances.) Tel Aviv, Israel
View Larger Map