Contributed by: Joanna Shebson | Last Date of Travel: May 2011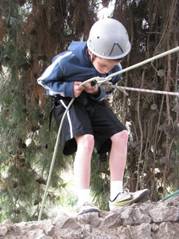 Jerusalem  is often known for its religious significance but people don't realize that its also a great place to experience extreme sports in a beautiful surrounding.
In the last few weeks I had the opportunity to go snappeling (rappelling) & rock climbing with Challenge Tours ([email protected]) in Valley Gei Ben Hinom just behind the Cinemateque. The guide was helpful and calming and taught us everything we needed to know to Snapple. He even took a 4 year old down with him. Next time we will try a more challenging snappling location with them in Luzit Cave near Beit Shemesh.
We have also gone on an ATV ride  in the Jerusalem Hills driving past natural water springs and above the Biblical Zoo. The ride was thrilling and yes we did wear special helmets and goggles to keep us safe.
For  those of you who prefer sports that combine nature, animals and fun there is also horseback riding  just outside Jerusalem at King David Stables. You can't beat that great view of the Jerusalem Hills while riding a beautiful horse.  Antoni the ranch owner speaks English and is great to work with.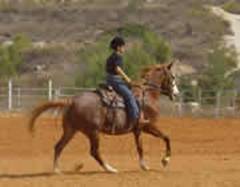 Next stop is a midnight bike ride around the city, I just have to manage to stay awake late enough! As a mom with active kids these activities have been a great way to burn energy and enjoy Jerusalem. www.funinjerusalem.com has been a great resource for finding these activities and making reservations.