Post by: Laurie Rappeport  | Author resides in Northern Israel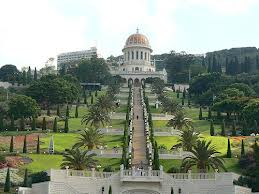 Haifa has a reputation as a secular, Labor-affiliated city, but there are plenty of resources and touring opportunities for kosher travelers.
Kosher Info: 
Rondo
Rondo is an elegant kosher meat restaurant which is located in the Dan Carmel hotel on Mt. Carmel in Haifa. The restaurant faces the famous Baha'i Gardens and the Haifa Bay. The restaurant brings together Israel's vegetables and herbs with a variety of high quality meats which can be ordered freshly grilled. Some of the menu's most popular items include cornish hen, lamb and beef medallion, goose liver, and steamed bream. The restaurant is open Sundays through Thursdays and Saturday nights after Shabbat.
Dan Carmel Hotel, 85-87 Hanassi Avenue
972-4-8303030
Haifa Rabbanut
Nof Chinese 
Chinese food has become increasingly popular in Israel in recent years, and the Nof Chinese restaurant, is Haifa's kosher Chinese option. Nof Chinese, located at the Nof Hotel, serves a variety of hot-pot dishes which combine varied Chinese cooking styles. Diners can find all their Chinese favorites at the restaurant including Won Ton soup and eggrolls, bamboo shoots and sweet and sour dishes. The restaurant is situated above the Haifa Bay which patrons can view during their meal. Nof Chinese is open Sunday through Thursday from noon to 3:00p.m. and again from 7:00p.m. to midnight. The restaurant reopens Saturday nights after Shabbat ends.
Nof Hotel, 101 HaNassi Blvd.
972-4-835-4311
Haifa Rabbinute
Ben-Ezra Fish Restaurant
The Ben-Ezra fish restaurant is located in Atlit, south of Haifa. It specializes in traditional Moroccan fish dishes which are grilled or fried. All main courses come with salads and chips. The restaurant also serves non-fish dishes including chicken breast, snitzels, kebabs, malawachs and egg omelets.
87 Hardof Street, Atlit
972-4-9842273
Haifa Rabbinute, mehadrin, meat
Grand Canyon Mall
That is the name of the mall, I kid you not, Grand Canyon. ("Canyon" or "Kenyon" is Hebrew for Mall) It is grand, and massive. It also has a large choice of Kosher restaurants in their food court.
The Hai Bar Nature Reserve is located on the Carmel mountain range. It is part of a larger Mediterranean Nature Reserve where indigenous animals and other animals from other areas can roam freely. Visitors can wander through the reserve which houses mammals, birds, and amphibians,many of which are either are at risk of extinction or disappeared from the area over the course of the past 200 years. The reserve also aims to bring mammals which are mentioned in the Bible. Some of the animals that live in the Hai Bar Reserve include wild sheep, wild goats, fallow deer, and roe deer, griffon vultures, Egyptian vultures, and Bonelli's eagles. 04-9841750
The Bahai Gardens is a site which will appeal to visitors of all ages. Haifa is the spiritual center of the Bahai religion and the gardens surrounding their temple make up a staircase of nineteen terraces which extend up the northern slope of Mount Carmel. The Shrine of the Báb, a golden-domed temple which is the resting place of the Prophet-Herald of the Bahá'í Faith, is located on the central terrace. The gardens are an horticultural masterpiece of groomed flower beds, paths and hedges. Bahai faithful work in the gardens as part of their service to their religion. The inner gardens may be viewed until noon daily while the outer gardens may be visited until 17:00 on any day of the week. The gardens are closed on Bahai holy days and on Yom Kippur. They may also close temporarily in rainy weather. (04) 831 3131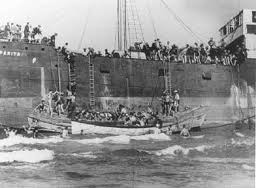 Israel's navy started out as a Palmach force, which facilitated clandestine immigration of Jews who were fleeing Europe, both before, during, and after World War II. The history of this "Aliyah Bet" — illegal immigration, which the ruling British mandate did everything to prevent — is retold through exhibitions at the Clandestine Immigration and Naval Museum near Haifa's port. Additional displays trace the development of Israel's navy, from its original clandestine immigration actions, to the development of a modern navy including sketches and descriptions of early ships and the first naval leaders of Israel. The museum is located at 204 Allenby Road.  Phone: (04)8536249
Haifa is spread out along the Mediterranean coastline and visitors have a wide range of beaches, which they can visit to enjoy the sealife of Haifa. Beaches are free in Haifa, but there are sometimes charges for parking. The Carmel, Kiryat Haim and Bat Galim beaches feature gardens that are situated along the boardwalks. The Hof HaSheket beach is well set up with beach chairs, and benches, as well as kiosks, and a restaurant. The Bat Galim beach offers free parking.
Jewish Info:
The religious community in Haifa is spread out throughout the city, but many of the religious services are concentrated in the Ahuza and Neve Shea'anan areas. Synagogues include Hassidic (Chabad and Visnitz predominate), Haredi, Religious Zionist, Masorati/Conservative and others. Two Orthodox synagogues which encourage visitors are Pe'er Yisrael at 27 Klebanov Street in Neve Shea'anan and Yirat Shamayim at 2 Raanan Street in the Homat Shmuel neighborhood. The Visnitz Hassidic community is concentrated in the Hadar neighborhood on the central Carmel and their central synagogue is located in this area.
Mikves are located throughout the city. Some of the largest are the Central Carmel mikve at 10 Derech Hayam (04-8387816), the Neve Sha'anan mikve at 22 Shaul Street (04-8225139) and the Ahuza mikve at 16 Sinai Street (04-8343148). The Hadar mikve, at 2 Bezalel Street (04-8620552) has handicapped access.