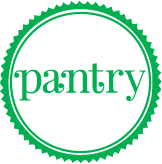 Pantry Foods, a new vegetarian healthy option just opened in Toronto's Bathurst neighborhood and looks to go head-to-head with some of New York's healthy vegetarian Kosher establishments. The restaurant, which also serves as a caterer, cafe, specialty food shop and brunch spot is looking to capture a market that's not just interested in any Kosher food, but in healthy, natural and organic vegetarian fare.
In a review on BlogTo the owner explained:
"I wanted to open a place that really focuses on healthier kosher food," owner Sam Kanner tells me as we take a seat by the east-facing window. Kanner has worked in the industry for over 10 years, recently ending a stint just up the street at Hartman's Kosher Meats. "We're vegetarian here (dairy) but we also try to make foods that are a bit better for you."
Reviews on the blog post and on Yelp seem to indicate the restaurant is a winner, and serves a variety of choices – from muffins and espressos for those on the go to full service dinners.
If you're headed to Toronto soon, check out this Kosher guide to the largest Canadian city.