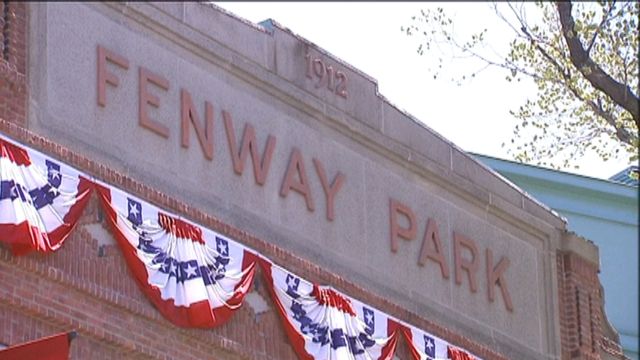 Contributed by Paul Hurwitz | Resident in Boston area
NOTE: This is an update to an older article I wrote. The list of kosher establishments has been updated.
Kosher Info: For a city as big as the Boston Metro area, you'd think there would be more kosher restaurants. Unfortunately this is not the case, but there are choices. The Jewish center of Boston is actually the Coolidge Corner area of Brookline. On Harvard St there are kosher restaurants, a grocer/butcher and several other establishments. After each listing I mention the kosher supervision because not each establishment is universally accepted by the local community.
Restaurants / Bakeries:
Rubin's Kosher Restaurant Delicatessen. Rubin's is a classic deli with what I call good old-fashioned Jew-food. Rubin's closes at 8:30PM. Glatt Kosher under the KVH.
Cafe Eilat, which is a pizza/dairy restaurant. The pizza is best when you order a whole instead of slices. Kosher under KVH and Rabbi Hamaoui (Sephardic Congregation).
Taam China is chinese and is open the latest of all local kosher restaurants. They have a second location, Taam China II in Newton. The Brookline location is small and because of that they try to have fast turnover. The Newton location is much larger and in my opinion has much better food. Glatt Kosher under Rabbi Hamaoui (Sephardic Congregation).
Rami's is an Israeli falafel/shwarma place. The food is excellent, but if you want shwarma show up before 5PM, otherwise they run out. Glatt Kosher under the KVH.
Milk Street Cafe is the only restaurant mentioned here that is not in Brookline. It is located in Downtown Boston in the financial district. It is an excellent dairy restaurant that also does a lot of corporate catering (dairy/meat/pareve). It is open Monday-Friday 7AM-3PM. It is perfect if you are in Boston seeing tourist sites. Kosher under Orthodox Rabbincal Council.
Jerusalem Pita is the newest of Jewish Boston's kosher eateries. It is a Middle Eastern grill restaurant with a pretty extensive menu of excellent food. They are open late but be warned that service can be slow when its busy.
Kupel's Bakery has bagels, challah and baked goods. They have just about any spread/topping you could think of for bagels. Kosher under the KVH.
A special mention goes to JP Licks on Harvard St, a local chain of ice cream stores. All of their locations are completely kosher under the KVH. You can have the waffle cones, bagels, everything in the store. JP Licks has a special place in my heart because they always have Lactose free choices of ice cream.
Your options for breakfast are Rubin's (pareve waffles, pancakes french toast, omelettes etc) and Kupels. Also, on Sunday mornings you can go to the JP Licks mother ship in Jamaica Plain and get fresh made waffles with any topping along with bagels, muffins, scones and coffee). There is no longer a kosher Dunkin Donuts in the Boston area.
Markets:
The Butcherie is a full-service butcher/grocer with lots of take-out food. The store is now GLATT kosher under the KVH and accepted by the whole community. There are plenty of packaged meats/chicken, dry goods and dairy products.
Trader Joes has a wide selection of kosher products and fresh Empire poultry products.
The Stop & Shop on Harvard St has a kosher bakery in the store (under the KVH) and a whole section of just kosher products.

Outside of Brookline there are more kosher establishments in Newton, Sharon and Stougton. They are not in the areas frequented by people visiting Boston, so I am not mentioning them here.
Tourist Info: Boston is a great city to visit, whether its for a vacation or for one of the myriad conferences and conventions that take place here. There is a lot more to do in Boston during the summer than there is in winter because of all the outdoor activities here. One of the best ways to get an introduction to Boston (and have great fun while doing so) is to take a 90 minute Boston Duck Tours tour. The tour takes place on a WWII era amphibious vehicle (a DUKW boat) and includes the DUKW entering the water and giving a view of Boston and Cambridge from the Charles River. Another option would be to take a trolley tour which allows you to get on and off throughout the day to spend more time at sites that interest you.
Of course there is the Freedom Trail, a 2.5 mile red brick trail that leads to more than 15 historic sites around Boston. You can explore on your own or take a guided tour. A lot of stops on the trolley tours and the Freedom Trail overlap, so you probably don't need to do both. A highlight of the Freedom Trail is the USS Constitution, 'Old Ironsides'. Old Ironsides is the oldest commissioned warship afloat in the world. During Summer 2012 there will be many special events celebrating the Bicentenial of the War of 1812 which made Old Ironsides such a big piece of US history. You can go on a guided tour and visit the museum. Note that it is a secure Naval facility, you have to go through airport-style security to get in.
Boston has great parks that are lot of fun to explore. Boston Common is in the heart of Downtown and has wide open spaces as well as a playground and the Frog Pond (wading pond in the summer, ice skating in the winter). You can stroll along the Charles River on the multi-use path on both sides of the Charles and see the Hatch Shell (the location of the Pops Goes the Fourth 4th of July fireworks and concert). The crown jewel is one of the US's newest National Parks, the Boston Harbor Islands National Recreation Area. You can take ferries from Long Wharf, near the Aquarium, to Spectacle and Georges islands and from there to some of the smaller islands. If you have one day to explore the islands go to Georges Island. Georges Island features a Civil War era fortress, picnic area, playground and is a great place to explore. You can also take a ferry out to Little Brewster Island to take a tour of Boston Light, the oldest manned lighthouse in the country.
The Prudential Tower in Copley Square has the Skywalk Observatory on the 50th floor that offers a 360 degree of Boston. Near the Prudential Tower is Newbury St which is great for people-watching and shopping. Another great people-watching area is Harvard Square in Cambridge. Sports fans may want to visit Fenway Park, home of the Red Sox, either for a game or for a tour on non-game days. Under the bleachers section of Fenway there is a kosher hotdog vending machine.
Boston and the surrounding areas have some great museums that can add to any trip to Boston. If you have kids (especially under 10 y/o) Boston Children's Museum is not to be missed. There is a special playspace just for kids under 3 and the 3 story climbing sculpture in the main lobby is great for older kids. Another museum, great for kids and adults, is the Museum of Science which also has a planetarium, a 5 story tall IMAX theater and a Discovery Center for little kids. There are lots of other great museums around Boston. Visit this website for links to all of them.
Jewish Info: There are many places to stay in Boston if you are Orthodox. If you will be staying for a Shabbat, there is a Courtyard By Marriot and a Holiday Inn in Brookline that both have special rooms for 'Sabbath observers' that don't require a electronic card key and are within 10 minutes walking distance from the Young Israel of Brookline. The website of the Young Israel of Brookline is a great resource for finding local minyan times at all the local Orthodox shuls and other Jewish community info. Visit yibrookline.org. The Daughters of Israel mikvah on Washington St. in Brighton can be reached by calling (617) 782-9433.
There are other Jewish communities in the area: Newton, Brighton, Sharon and Cambridge. With the exclusion of Cambridge, these are areas not usually reached by people visiting Boston on vacation.