We have recently been informed that the "Kosher" Burger King in Costa Rica is currently under new ownership and is no longer kosher.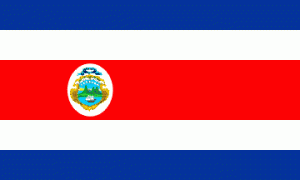 Here are a few locations that either serve (restaurants) or carry kosher food (ready to eat or other kosher products):
AIRPORT in San Jose – "Deli Poás" stands carry Kosher Salami sandwiches
CAFETERIA TAAM SHEL PAAM – located in the Jewish Community Center: DAIRY & PARVE cafeteria and restaurant as well as Catering and take out. Tel: (506) 2520-1013 /ext. 122
RESTAURANTE CLUB DEPORTIVO ISRAELITA – Meat Restaurant located in the Jewish Sports Club near the Airport. Tel: (506) 2441-1086
KOSHER CENTER – Take out food: deli, meats, grill, pareve bakery section. Tel: (506) 2232-2991. Address: Carretera a Pavas – South side of October 54, diagonal to La Artistica.
KOSHER 2 GO – Pareve & Dairy take out food. Located at: Carretera a Pavas, frente a la Shell. Less than Two blocks from the Orthodox Community Center.
If you have any tips for keeping #Kosher in #CostaRica please reply to this tweet w/the following tag: #kosherCRWill include info on blog.

— Dani Klein ✈ ✈ ✈ (@YeahThatsKosher) January 6, 2012


✈ For more tips on keeping kosher and traveling to Costa Rica, please read this post: Keeping Kosher in San Jose, Costa Rica
@YeahThatsKosher I remember, when I went 7 years ago, there being a kosher shop down the road from the grand synagogue. #koshercr

— Drew Kaplan (@DrewKaplan) January 6, 2012