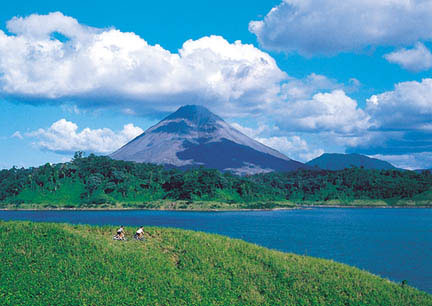 Contributed by: Linda Rosenberg Minkow | Last date of travel: October 2007
Kosher Info: The first thing I recommend if you are going to Costa Rica is make sure to plan in advance! There are kosher options for tours from www.kosherexpeditions.com or through www.alturatourcostarica.com, but you have to call in advance to arrange it. And speaking from experience, if you try to arrange getting meals when you use a different tour company through a site like www.honeymoonincostarica.com, follow up with the tour company you are going with to make sure they made the arrangements, or you will end up eating vegetables and canned tuna fish on your tour while everyone else is at dinner!
There are actually a lot of kosher options in Costa Rica, surprisingly. There are kosher salami sandwiches under the Rabbi's hashgacha at the airport in San Jose, they sell it at Deli Poas stands there. There's a kosher Burger King (which we never managed to find because, warning, buildings have no numbers and people give directions like "Take X street 50 meters and turn left at the gas station, it should be 120 meters forward on your left behind the bank"). There is a kosher grocery store with deli meats and baked goods and some tables to eat sandwiches during the day called The Kosher Center. The shul's website has a long list of products that are considered kosher that are sold in Costa Rican supermarkets. There are hotels with kosher supervision, the Barcelo San Jose Palacio, Camino Real, and the Orchid (www.theorchidlodge.com). There was also an Israeli hotel up near La Fortuna, a very famous volcano in Costa Rica that served only vegetarian food, which you can see at www.landsinlove.com.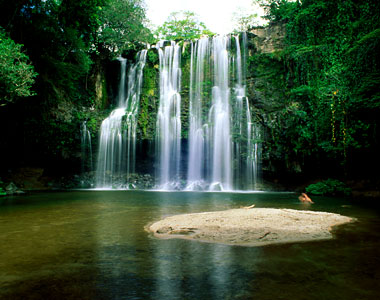 Tourist Info: All in all, Costa Rica is a great place to take a kosher trip, see the cloud forest, do some rafting or rappelling, visit a coffee plantation or a volcano, or just enjoy the beach. We went during the rainy season, which eliminated the crowds but also the going to the beach. Still, it was easy to book tours and hotels during the rainy season and it only rained for an hour or two a day on average. The weather was warm but not too hot and the trip was fantastic.
Jewish Info: There is an Orthodox synagogue in San Jose, Centro Israelita Sionista De Costa Rica. The Rabbi there does the kosher hashgacha for the country. He speaks Hebrew and Spanish so if you don't speak either, you will have to find someone else in the shul who speaks English to help you communicate. They will want to see copies of your passport before you go, because all the nice buildings in San Jose are behind security gates and the shul has constant guards. If you plan on visiting the shul, which has a kosher cafeteria and is easily one of the most beautiful synogogues I have seen, check out: www.centroisraelita.com for instructions and contact info. Either way, make sure you have your passport on hand when you visit. Be aware, you might be expecting a typical Sepharadi or Spanish-Portugeuse davening…. it's Ashkenazi! Most of the Orthodox community is Polish/Russian descended from immigrants after the two World Wars. Very few people in the community speak English; however, there are some Israelis who daven there who speak English very well.
Also, they have a wonderful kiddush after Shabbat davening, but the men and women sit separately. We made the mistake of going to the same table to sit after washing and I was gestured over to the women's tables. I've never been at a separate seating kiddush before, but the food was great and everyone was very friendly. They kept telling us to come back during the summer when it didn't rain as much and spend more time there. We definitely hope to soon!