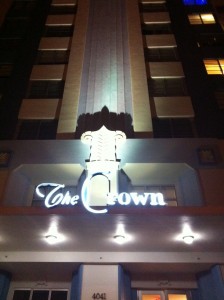 UPDATE Summer 2013: This place has been sold and is in process of being converted to a hotel.
Many of you remember the Crown as a Jewish hotspot on Collins Avenue, which it was … for decades. My grandparents used to frequent the Crown Hotel for years, enjoying its prime location on the corner of 41st street and Collins Ave, as well as right off of the Boardwalk and the Atlantic Ocean (although I think the boardwalk was, and perhaps still is, the bigger attraction for them and many Jews traveling down to South Florida).
I remember from my early teens the hotel's Jewish "scene" on Shabbat, its large minyanim, kosher dining room and kitchen, and its busy pool area, which my family often used and rented chairs at, despite staying at a different location. It was an old-school place, with an old-school Jewish vibe.
What was once an old-school Jewish hotel, is now a residential tower with rentable units overlooking the ocean, walking distance to Miami Beach's kosher hub.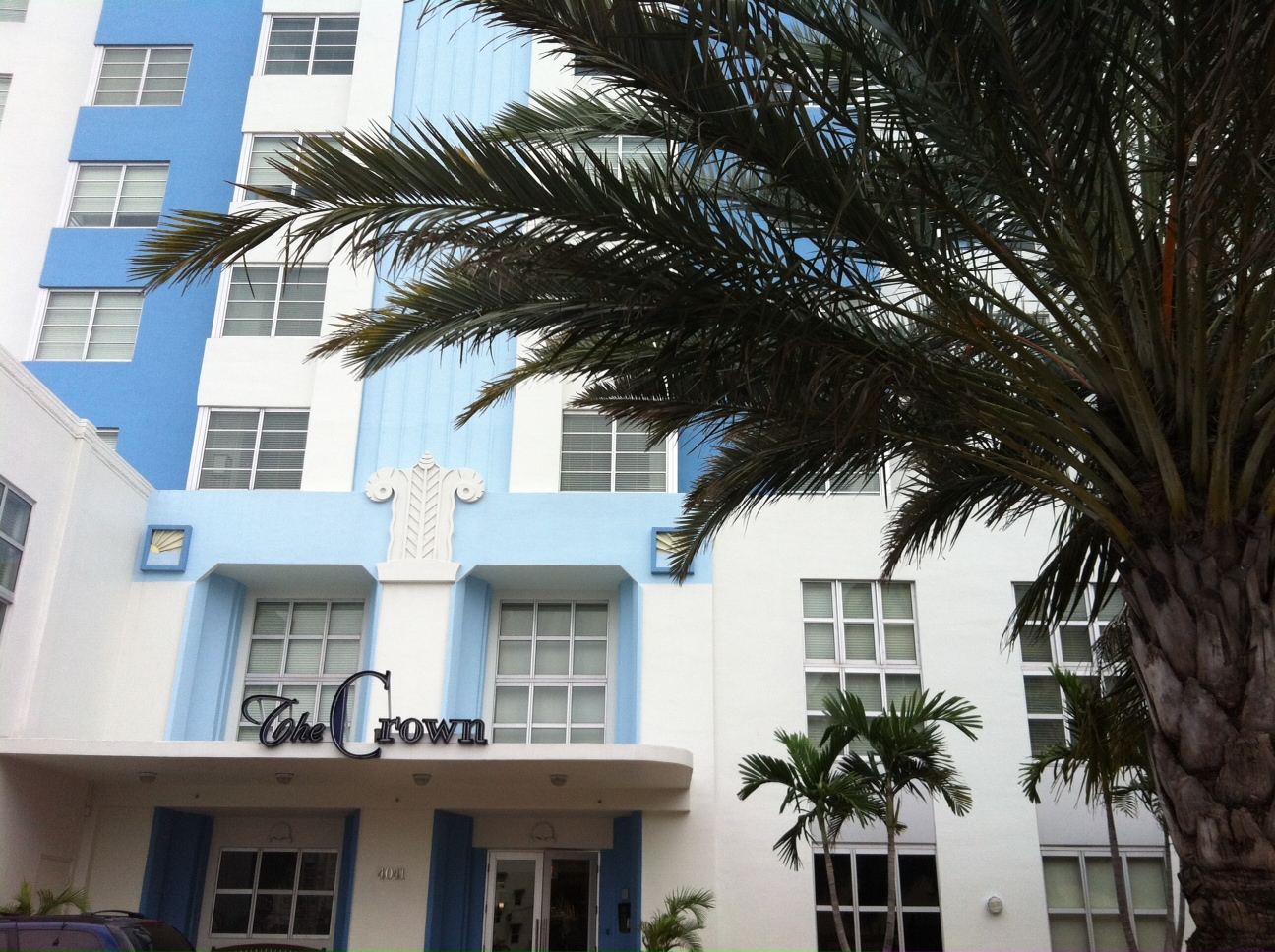 Today, the hotel is no longer. It is now a mix of short term rentals and condos. The building has retained its overall look and feel from the outside, except it's now blue, not pink. The radio-looking-tower still remains as a distinguishing external feature.
The front's entrance is entirely different. The lobby, second floor (formerly the mezzanine with the dining hall), and pool areas look nothing of what it did just a few years ago. Even the rooms look different, and fortunately, they were overhauled and upgraded.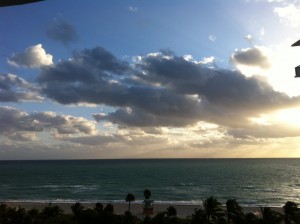 We stayed in a 2 bedroom suite, managed by Churchill Suites, a Jewish company that rents out a selection of suites within the building to short term renters and travelers.
The room was basically a really nice fully furnished and functional apartment, including a newly renovated beautiful kitchen with new stainless steel appliances and marble counter tops (kosher appliances were available in an office on a lower floor as they can't guarantee that all their guests are kosher observant). A beautiful fresh bouquet of flowers was awaiting us on the coffee table when we arrived. Both bedrooms and the living room each contained a small (likely under 30″) flatscreen TV with Cable, with the living room also including a DVD player and a Stereo system – should you use your suite for a party.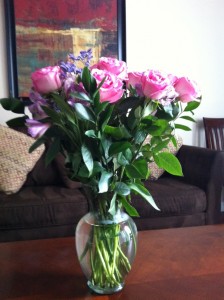 The bedrooms were nice, bright, and clean. A large king size bed in the master bedroom, and 2 twin beds in the second room. There was also a crib waiting for us in the room, which we requested. The master bedroom has a large walk-in closet, should you stay for longer than a short vacation.
Outside the living room is a small porch. Our room overlooked the Atlantic Ocean, the boardwalk, and the Crown's pool area below. Amazing views.
Our room also included our own central air conditioning unit, as well as a large washer/dryer combo. The only downside to the interior of the rooms were the bathrooms (we had 2 in the suite – both with showers), which while spacious, were bland and likely an afterthought in the room's design. The main downside to the building itself is the lack of a Shabbat elevator. You can request to stay on a floor lower than the 10th for Shabbat reasons and they won't blink an eye. They get it.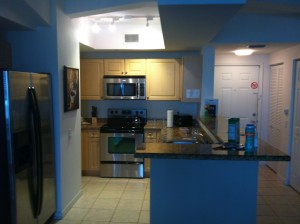 Valet parking is on staff and actually man the front office of the building / act as building security. As it is not a hotel, the Crown has no "front desk".
One of the best features of staying at the Crown is its location. It is walking distance to all the major hotels in the Miami Beach area, South Beach, and even better, it is walking distance to a large selection of kosher restaurants on and right off of 41st street. Numerous shuls are nearby including regular minyanim at Tower 41, 2 blocks away. It is likely the most central location (for an Orthodox Jew) with an ocean view on Miami Beach.
Booking rooms through Churchill Suites, the prices are par or cheaper than hotel rooms in the vicinity. However, given the size of the rooms, it's proximity to the beach, boardwalk, kosher restaurants and shuls, staying here will likely pay for itself.
As a recommendation, those who want to enjoy the Miami Beach area over Pesach, this is definitely an alternative to staying at the pricey hotel programs. You have a full kitchen and suite – much larger than any hotel in the area can offer (minus the large suites in the fancier hotels – Fountainbleu, Eden Roc, etc).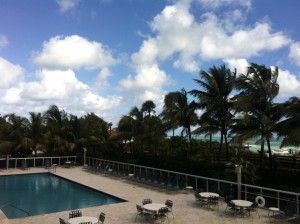 Additionally, if you're traveling with another couple / small family, the 2 bedroom suites are big enough to sleep 6 people, 2 in each bedroom and 2 on the pull out couch in the living room (but save that for the kids).
It's a great quiet place to getaway, amongst a sea of hotels – which are inevitably much louder and busy. If you don't need to travel far, I'd even recommend forgoing renting a car, since everything is so close by foot (by the way, parking anywhere in Miami is a hassle and never free – consider yourself warned).
If you end up going, tell them we sent you. They're definitely accommodating to frum, kosher observant guests.
View Larger Map