Contributed by: Alon Asefovitz  |  Last Date of Travel: September 2011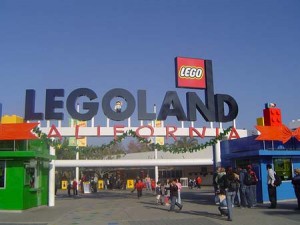 Kosher Food:
There are many caterers in the area that provide food for hotels and the like, but places to eat out are hard to find. A few months ago the meat deli/grocery suffered an electrical fire which burnt the place down so if you are craving a burger, I hope you brought your BBQ and meat with. There is a good quality (and value for money) place in University City, La Cafe. The variety on the menu was great, service was excellent, and the general feeling of the place / atmosphere was great. Just a note for all you hungry souls out there, this is a milchik establishment.
There are a wide range of hotels within a few miles of La Cafe and even the zoo is not too far away (some 20 mins by car if that).
There is also the option of going to Ralphs and buying pre packaged goods from there (like always, there is a good selection but nothing comes pre-cooked).
Tourist Info:
This past Labor Day weekend my wife and I spent the weekend down in San Diego, California. There is an abundant variety of activities including the world famous San Diego Zoo, Wild Animal Park, Sea World. If you plan on visiting, I would suggest bringing the kids and spending the week.
One of the most famous and enjoyed places of all, would be the newly renovated LegoLand – fun for all ages!
Jewish Info:
There are a few Shuls in San Diego in various parts (Not just Chabad and Aish), so there is something for everyone.