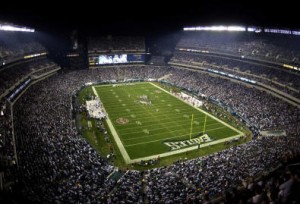 For the die-hard kosher observant Eagles fans in the Philadelphia region, we're excited to announce that a local favorite, Max and David's, has secured a permanent concession stand right outside Section 117 at Lincoln Financial Field. M&D's will be there for all events (excluding Shabbat of course) including NFL Eagles games, MLS Union soccer games, concerts, etc.
On the menu includes their delicious hot dogs, in-house made Italian sausages, smoked BBQ pulled brisket sandwiches, as well as their in-house made Veggie-burger topped with hummus and Israeli salad.
For desserts, they're offering homemade chocolate chip cookies, brownies and single serve dishes of their nondairy ice cream.