Contributed by: Dani Klein | Last Date of Travel: June 2011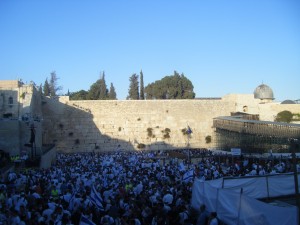 Kosher Info:
The title of this post is kind of misleading in that you're definitely going to find kosher places to eat in the Old City. In the Jewish Quarter that is. Don't expect to find anything kosher in the Christian, Muslim, or Armenian Quarters.
(And in case you're wondering, I took this picture at the Kotel on Yom Yerushalayim this year)
Now, if you're like me and haven't been in the Old City in a number of years, you'll be pleasantly surprised to see a whole new row of kosher restaurants right in the heart of "the Rova" on the way to the Kotel (on Tiferet Israel Rd. — don't try and find this road in your car – it's for pedestrians only). Having said that, if you do drive to the Old City, there is one major Jewish Quarter parking lot walking distance from all these restaurants, so if you can nab a spot, it may be worth driving, especially if you're not a big walker.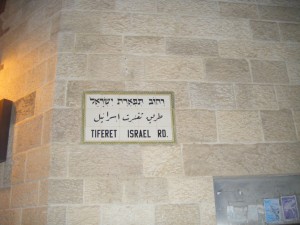 On my way walking down to the Kotel, I took pictures of the restaurants I found. Please keep in mind that this is as of early this summer (2011) and I may have missed one or two (if I have – please comment below and add what I've missed).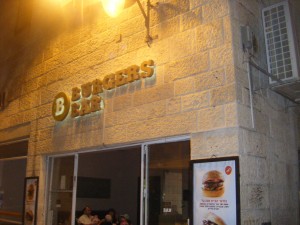 BBQ Meat & Grill
Coffee Bagel
Marzipan
Burgers Bar
Shwarma Bar
Holy Bagel
Keshet HaHurva Cafe
Rami's Pizza
Menorah Cafe
Moti's Cafe
Falafel place across from Rami's pizza – don't know the name!
Tourist & Jewish Info:
I'm combining these sections as these items are likely intertwined.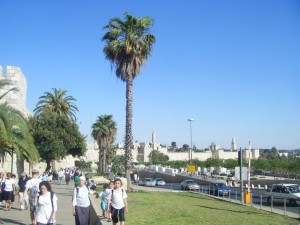 Visiting the Kotel (Western Wall) is a must, whether you go every day, or you've never been, the Kotel is the closest point to the holiest of Jewish locations in the world. Jews from around the world come to the Kotel to pray, ask G-d for favors, and connect spiritually. Catching a minyan at the kotel is an experience in and of itself. Definitely try going Friday night for Kabbalat Shabbat.
Next to the Kotel is the Western Wall tunnels, which is a great historical tour that I highly recommend. You'll be able to learn about the First and Second Temples and the history of the Old City and how it got to how it looks today.

The Tower of David is just inside Jaffa Gate, the museum takes you through 4,000 years of Jerusalem's Old City history. At the top of the tower there's a great view of the city. Additionally, every night they run a spectacular light show. Buy tickets in advance as they sell out early!
The recently redone and refurbished Ramban shul in the heart of the Rova. Great place to catch a minyan if you don't want to walk down to the Kotel.
Other places to visit include:

Ophel Archaeological Park
The Burnt House
Wohl Museum of Archeology
The Cardo
The Ramparts Walk
The Arab Shuk (if it's safe)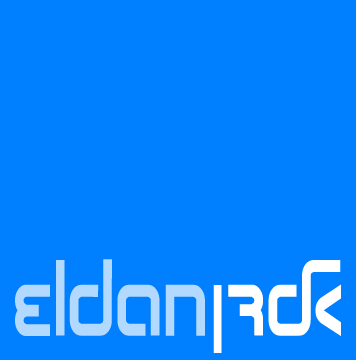 This post is sponsored by: