UPDATE: This post is outdated as most of the restaurants listed here have since closed. Please refer to this January 2016 post.
Contributed by KosherEye.com | Last Date of Travel: January 2011
Orlando is a city of magic – even for the kosher family. Here are some highlights from our recent visit to Disney-town / Orlando, Florida:
Kosher Info:
We applaud Walt Disney World for reaching out to the kosher traveler, however, the Orlando area offers relatively few options for kosher restaurants and eateries – but perhaps enough if you don't want to eat out every meal.
Cohen's Deli and Butcher Shop: Justin Cohen, the owner, master butcher and deli chef, and co-owner Marty Francis encouraged us to come early. "It's a 48 seat restaurant, and there are no reserved or held tables, and it's "Yeshiva week", the week that Yeshivas throughout the U.S. are on break". So my family of seven arrived on Sunday night at 5:20 PM. Yes, we do consider that early-bird timing – don't you? How delighted and gratified we were to see a busy kosher restaurant in action. Our names were first on the waiting list for a large table. Alas, one hour later, we were seated, or shall I say we seated ourselves. But during that time we viewed a restaurant in chaos: two servers do it all – take orders, deliver food, answer phones, and clean tables; one frenzied cashier/take out order person (Justin's wife); and a stream of potential customers frustrated with the slow, erratic table service and takeout waits. [For those of us from the NorthEast and other parts of the U.S. where there are many kosher restaurants, and faster service kosher restaurants, this is typical. Not just for Orlando, but for Southern Florida as well (see: A Lost Kosher Opportunity in South Florida), especially during busy season.]The good news here is the food! When it finally arrived at 7:10, my Sloppy Joe hot pastrami sandwich was luscious. This oversized creation was dripping with cole slaw, mustard, Thousand Island dressing and huge mounds of warm pastrami encased in three fresh toasted pieces of rye bread, plated alongside a handful of hot French fries. Delicious! This deli meal was on par with the best of NY – extremely generous portions and well cured meat. But, sadly I had no Dr. Brown's cream soda with it – they were out. And they were also out of the day's special homemade mushroom barley soup and even sandwich rolls. But, the matzo ball chicken soup tasted homemade. The corned beef, brisket, chopped liver and various sandwich fillings we ate were exceptional. Our fellow diners seemed to enjoy their steaks as well. Our recommendation: if you are planning to dine in or take out food during any of the busy tourist times in Orlando, count on a 1 to 2 hour people watching and eating experience at Cohen's Deli. And during your wait, you might catch a minyan for mincha or maariv as we did. Or strike up some conversations with other waiting kosher diners. Or some in your party might want to walk across the street to Simkas Sweets to browse this other kosher establishment, and perhaps enjoy a pre-dinner smoothie. Our suggestion: visit at off hours, between 2 PM to 4 PM, and enjoy a late lunch or early dinner. We're hoping to return – at a quieter time to taste some of the other menu items (it's extensive) in this delicious Orlando kosher option with great potential. Cohensdeli.com
Kosher Culinary: Has a Bistro (meat) menu available for sit in, a Shabbat menu, and a small grocery to pick up some items for your hotel room. KosherCulinaryOrlando.com
Arabian Nights: This may be one of the first Glatt Kosher "dinner and a show" type places out there… at least one that offers Glatt Kosher meals as an option. It is not a Kosher place, but you can reserve a Glatt Kosher meal in advance, so you can enjoy the show and be satiated when you leave. Click here to reserve your Glatt Kosher meal @ Arabian Nights. The food is provided by Quality Kosher Events.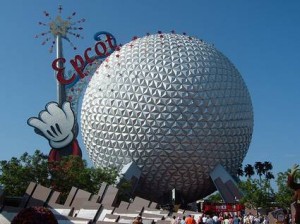 KOSHER at DISNEY PARKS:
The Disney properties have kosher food available in all of its hotels and restaurants. Most of the kosher meals require a 24 hours notice; you can reserve meals by calling 407 WDW-DINE (407 939-3463)… However, we know of one Disney Magic Kingdom restaurant that always has kosher food available: Cosmic Ray's Starlight Café in Tomorrowland, a cafeteria-style eatery, which offers kosher airline-style meals under the hashgacha of Mehadrin Kosher and OK Labs certification. The food is sealed in "airline" type packages and heated in four microwaves set aside just for kosher. The day we were there, the choices included pre-wrapped meals with a selection of either corned beef, chicken strips or burger, with a side of potato croquettes ranging in price from $9.99 to $10.99. Weberman's, of South Florida, makes those meals (Weberman's also caters most of the prepackaged kosher food found on cruises). By the way, according to the restaurant manager, this restaurant is the third busiest restaurant in the whole world.
According to Chabad of Orlando's website, Kosher meals are available without advance request at the following locations (including Cosmic Ray's Starlight Café in Magic Kingdom):
Animal Kingdom – Pizzafari
Disney-Hollywood Studios – ABC Commissary
Epcot – Liberty Inn – American Adventure
Magic Kingdom – Cosmic Ray's Starlight Café – Tomorrowland
All Star Food Courts: World Premiere (Movies)
Intermission (Music) and End Zone (Sports)
Caribbean Beach – Old Port Royale Food Court
Pop Century – Everything Pop Dining
Port Orleans French Quarter – Sassagoula Floatworks and Food Factory
Port Orleans Riverside – Riverside Mill Food Court
Animal Kingdom Lodge – Phemora
Disney's Grand Floridian – Gasparilla
Saratoga Springs Resort – Artist's Pallete
More tips for keeping Kosher and traveling in the Disney Parks:
There are no restrictions on bringing food or drinks into the park.
If budget is a concern, we suggest bringing your own stroller – rental for a double stroller is $31.
There are many kosher ice cream and candy vendors scattered throughout the park, including an Edy's ice cream store.
And, if you wish, be prepared to once again join a pop-up minyan when visiting Disney. These popped up in several locations. (Typical for Yeshiva Week Vacation)
Don't miss the decadent Ghirardelli chocolate store in Downtown Disney. We ate several chocolate samples! In fact, don't miss Downtown Disney – it's a people watching town center with shopping, entertainment, and food.
Travel Info:
Orlando is a hub for family travel and is conducive for all ages. There are so many theme parks and attractions, the options are endless.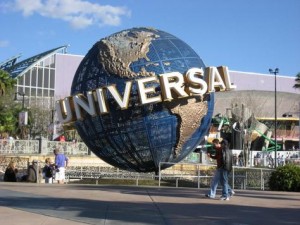 Here are some of the top Theme Parks in the Orlando area:
Disney: Magic Kingdom
Disney: Epcot Center
Disney: Hollywood Studios (formerly MGM Studios)
Disney: Animal Kingdom
Disney Typhoon Lagoon (water park)
Disney: Blizzard Beach (water park)
Universal Studios
Universal Studios: Islands of Adventure
SeaWorld

And some smaller fun parks:
Fun Spot Action Park
Magical Midway
WonderWorks

Cape Canaveral (not a theme park or in Orlando – but it's about an hour+ drive East, and worth visiting if you have the time)
We were lucky enough to have stayed in a spacious, contemporary family sized 5 bedroom home near the Disney properties, enabling us to prepare our own breakfast and dinner. The children were delighted with their rooms and the wall murals of Goofy, Mickey and various Disney characters. There are many different types and levels of resorts and accommodations in the Orlando area. You can find houses and apartments available with kitchens (some already kashered) if you look hard enough.
Enjoy your visit. There is so much more to do and see.
Jewish Info:
Chabad of Orlando hosts daily minyanim at the Chabad Center – 7504 Universal Blvd.
Shacharis is @ 8:00 am* & Mincha, Maariv – 10 minutes before Shkiya.
* The morning minyan is comprised of local Orlando Jews, and help by the attendance of visitors.
* During Yeshiva Vacation, there is another maariv at 8:00 pm.
* During Extremely busy weeks there may also be a 7:00 am Shacharis.
* During Winter Yeshiva Vacation, there is another minyan at 7:00 am.
(Please call to confirm times)
Shabbat Davening
Weekly Community Minyan at Rabbi Konikov's Chabad House *:
Prayers begin at 7:30 pm (5:50 pm – in the winter) on Fri. evening and 9:30 am, on Shabbat Morning.
A Delicious Kiddush to follow
During Certain weeks there is also a Minyan at our Chabad Center on Universal Blvd for tourists.
—
Thank you to the authors of koshereye.com who submitted this post!