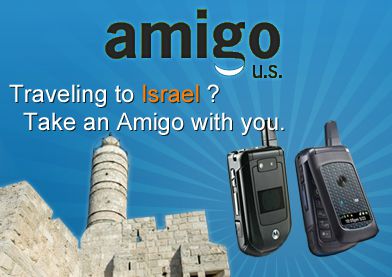 $50 for $100 worth of cell phone service in Israel or Anywhere Worldwide from Amigo-US
When you're traveling overseas, being stuck without a cell phone is frustrating, and can be dangerous. I have personally used Amigo on multiple trips to Israel, and the service is great. Amigo phone also come with Push-to-Talk (walkie talkie) functionality with other phones, which really comes in handy, and lowers your costs even more.
I highly recommend this service, and at 50% off, what's to lose? If you're traveling to Israel or overseas this year, you have to book this deal.