Later tonight I'm heading on a super long trip with my wife to Argentina. While Buenos Aires is known for having tons of food, a stopover in Mexico City and a total travel time of 18 hours makes our trek extremely long and tiring.
To ensure that we will have enough food for our travel day, and for after we land late at night, we set out to find kosher travel products that can pass the "carry-on" test of size and having less than 4oz of liquid.
We found a great array of kosher products to keep us satiated for at least a day, and definitely longer.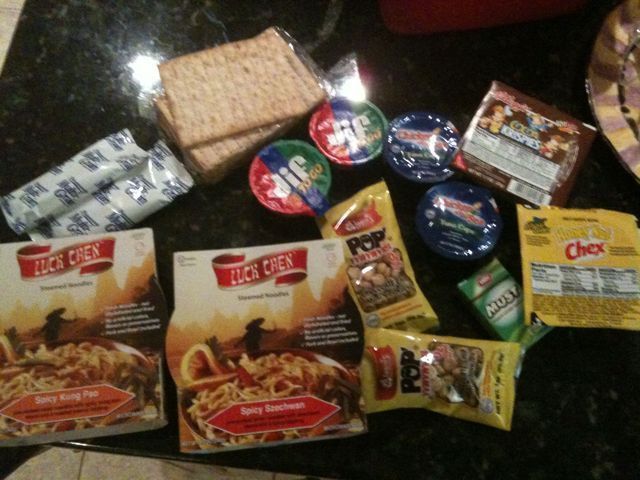 JIF Peanut Butter cups (not like Reese's – actual cups of peanut butter) are portable and the perfect size to shmear on the rolls and baguettes we bought.
Chicken of the Sea Tuna cups can be eaten straight, mixed with a packet of mayo, or thrown onto a sandwich much easier than a regular tuna can, and even those tuna pouches.
Luck Chen Chinese noodle meals are a healthier and a more filling alternative to the Tradition's noodle soups. I found this product a few weeks ago at KosherFest, and it was good. They only require hot water or water and a microwave. Don't worry, we won't be having these meals on our stopover in Mexico. We fear Montezuma's revenge. We'll be saving them for our arrival in Buenos Aires.
Granola bars are the perfect snack for the kosher traveler. They are surprisingly satisfying for their size.
What kosher foods do you bring on your travels. Comment below.
~Dani