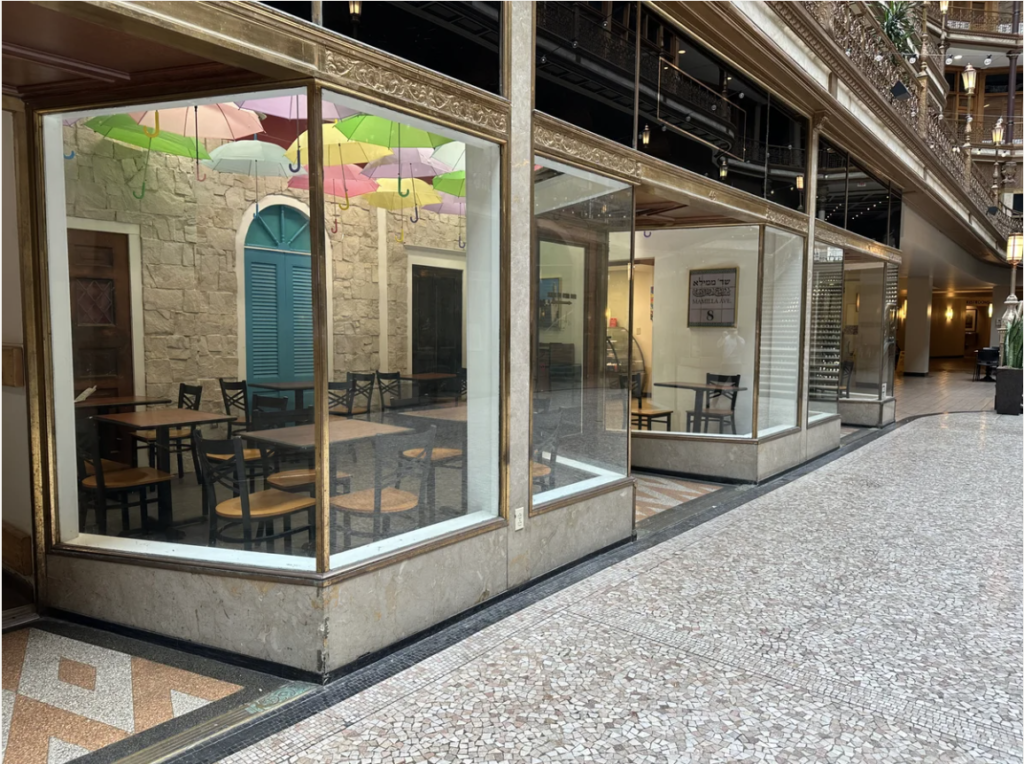 Nearly all of Cleveland's kosher dining scene is found in the city's suburbs, leaving few options available in the city proper. In exciting news for the area, a new kosher vegetarian restaurant, Mamilla has recently opened downtown inside the Arcade mall.
The small Mediterranean-style menu includes Yemenite Soup, falafel & sabich, and a variety of creative chummus flavors: Sundried tomato, Mango/Passionfruit, to name just a few.
The restaurant has walls designed like Jerusalem stone, and features a ceiling full of colorful umbrellas, reminiscent of the iconic Yoel Moshe Salomon Street in downtown Jerusalem.
>>> Click here for the full menu
Mamilla is located at 401 Euclid Ave, Cleveland, Ohio. It is kosher-certified by Cleveland Kosher.
Mamilla is open Monday-Friday 10am-3pm.