The popular kosher fast food and sandwich joint, West Wing, located in Woodmere, NY in the 5 Towns, suffered a fire early this morning.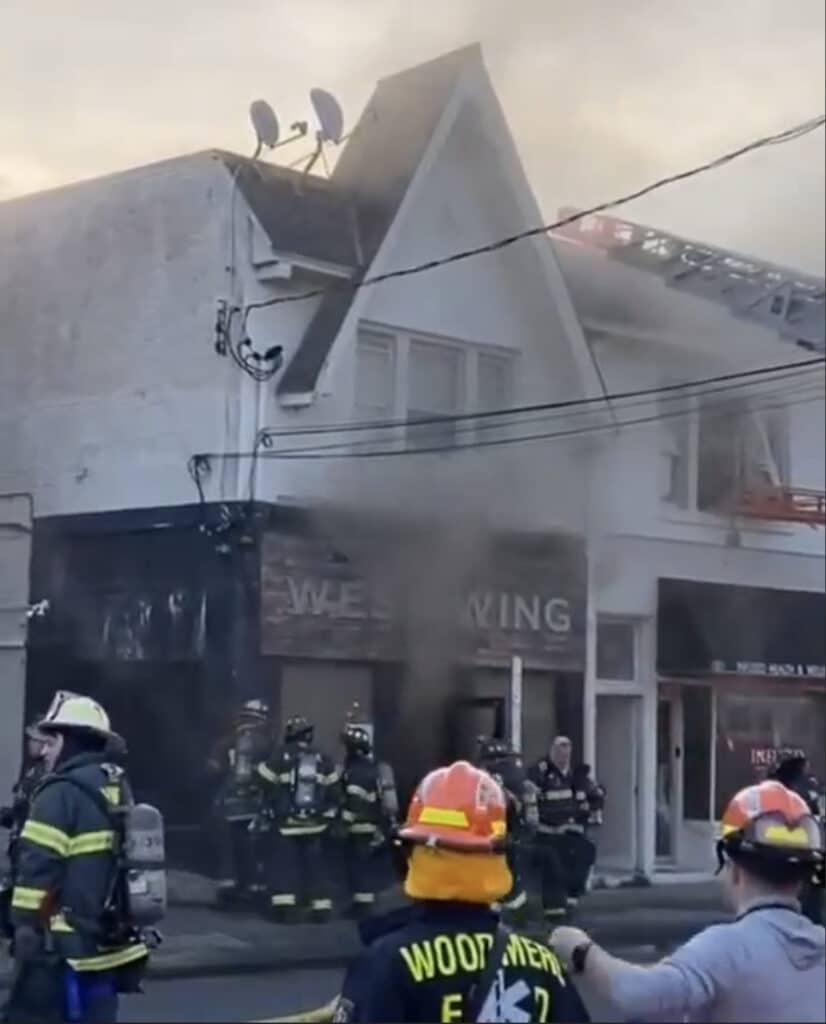 No word yet on the cause or extent of the damages, but it is safe to say that the restaurant will be closed for the foreseeable future, should they decide to renovate and reopen.
This is the 7th restaurant fire in the area in the last few years, and 2nd recently, following the small fire at Chimichurri Charcoal Chicken in Lawrence – which has yet to reopen.

There were two fires that plagued Mike's Burgers on Central Ave, the second of which also knocked out Josh's Brooklyn Brick Oven Pizza and other nearby businesses. Mike's Burgers has yet to reopen after a few years.

Other fires in the last few years have hit Carlos & Gabby's, Graze, and Traditions, all of which have reopened and are still in operation today.

H/T Jerry Richter, CD, and Bryan