For the many people flying in the coming week for their Pesach trips, I'm reposting this article. (I actually lost my device on my last flight earlier this month and had to order a new one today, but it's not expensive)…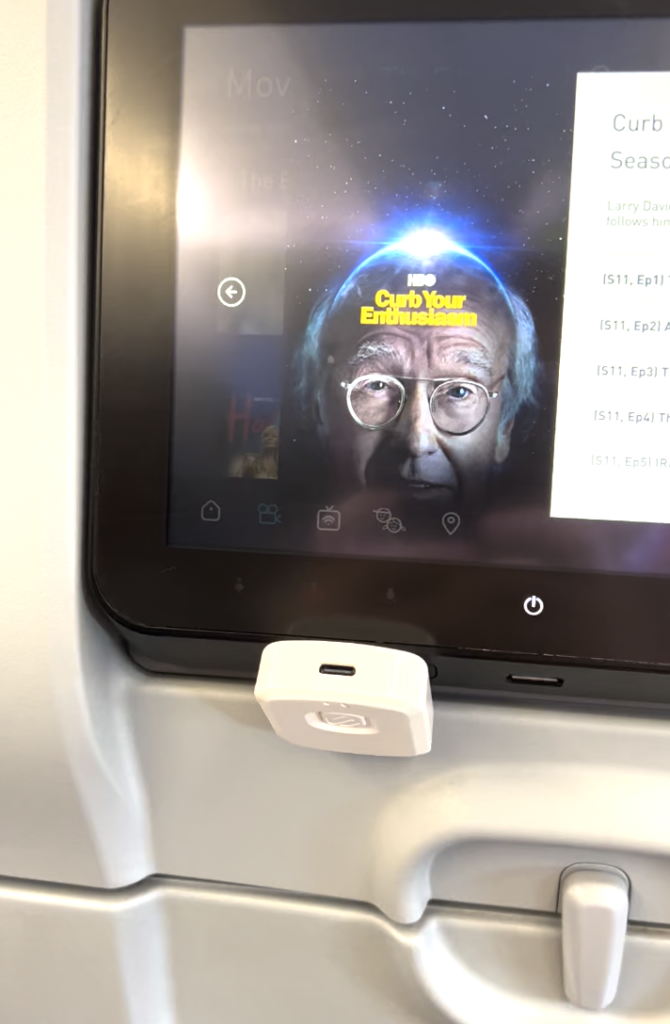 One of the frictions in modern flying is the constant change in audio technology, which often does not sync with the A/V options on all but the newest airplanes. While most decent airlines today offer seat-back screens, in order to connect to most of them, you're required to bring with you old-school audio-jack headphones or purchase an inferior set of headphones from the airline. These generally do not work with cordless / Bluetooth headphones, like Apple AirPods.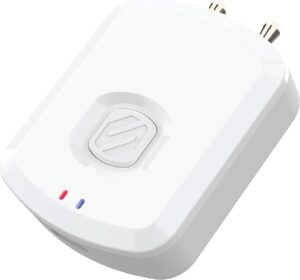 In the last year I discovered (via YeahThatsKosher community member, Zoli Honig) a product that works perfectly with these single or double-jacked seatback screens, from the accessories company Scosche. The product is a Universal Portable Bluetooth 4.1 Wireless Audio Transmitter (that comes in black and white) and will pair with any Bluetooth set of headphones, including AirPods. I've been using this product for nearly a year now on flights to Costa Rica, Bahamas, and Florida (mostly on JetBlue).

For anyone that's a frequent traveler and wants to pair their wireless headsets to the seatback screen, this device is the way to go. Check out my list of great travel products I've found on Amazon, including this product, AirTags to track your luggage, and more.
Disclosure: As an Amazon Associate, we earn from qualifying purchases. Learn more