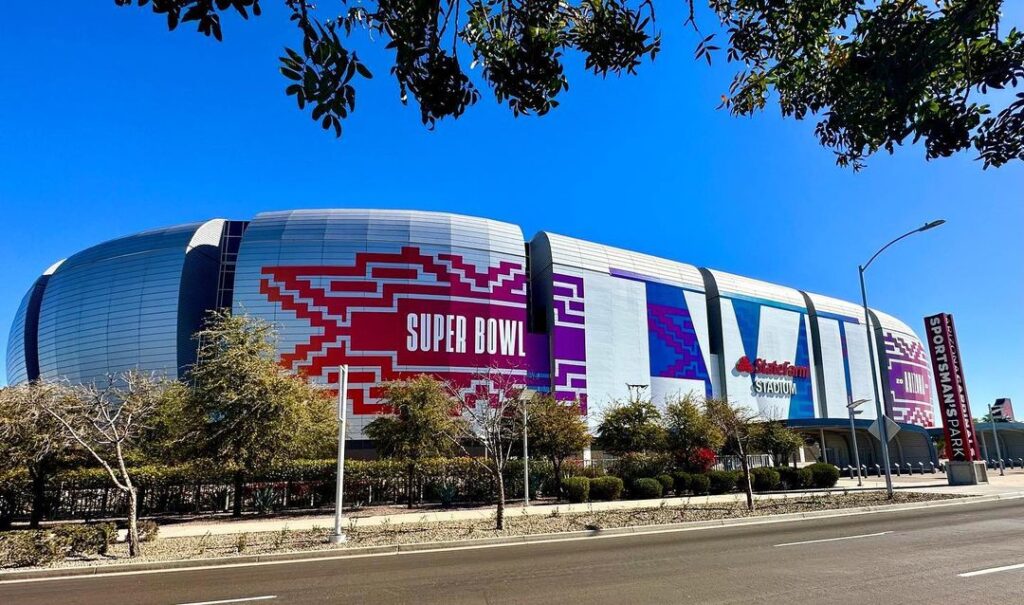 The Super Bowl is just around the corner, and kosher restaurants and grocers are giving you a huge array of options to chow down on during the game. Order from any of these establishments for your parties or gatherings so you can get the full experience of watching the Philadelphia Eagles play the Kansas City Chiefs in Super Bowl LVII.
Some of the restaurants/grocers have order deadlines midweek, so make sure to check the menus in order to not miss out on your top choice Super Bowl specials. We will be continuously adding to this list throughout the upcoming week. If your favorite restaurant isn't here yet, it still might appear. Bookmark this article for easy access.
Not a ton of time between now and the big game, so best to order early to ensure your order can be made before their individual deadlines.
| | | | |
| --- | --- | --- | --- |
| Restaurant | City | State | Menu |
| Kitchen18 | Scottsdale | AZ | [menu] |
| Ladle and Loaf | New Haven | CT | [menu] |
| Six Thirteen | Stamford | CT | [menu] |
| Izzy's BBQ | Aventura | FL | [menu] |
| Aroma Kosher Market | Boca Raton | FL | [menu] |
| Oak and Ember | Boca Raton | FL | [menu] |
| Aroma Kosher Market | Cooper City | FL | [menu] |
| KC Market | Hollywood | FL | |
| Matana | Miami Beach | FL | [menu] |
| Chai Wok | North Miami Beach | FL | [menu] |
| Crunch | Chicago | IL | [menu] |
| Evita Argentinian Steakhouse | Chicago | IL | [menu] |
| Dougie's BBQ | Baltimore | MD | [menu] |
| Dougie's BBQ | Deal | NJ | [menu] |
| Sarah's Tent | Deal | NJ | [menu] |
| Buckets Chicken | Englewood | NJ | [menu] |
| Burger Boss | Englewood | NJ | [menu] |
| Holy Schnitzel | Roseland | NJ | [menu] |
| Cedar Market | Teaneck | NJ | |
| Chickies | Teaneck | NJ | [menu] |
| Dougie's BBQ | Teaneck | NJ | [menu] |
| Heimish | Teaneck | NJ | [menu] |
| Ma'adan | Teaneck | NJ | [menu] |
| Noah's Ark | Teaneck | NJ | [menu] |
| Smoked Bites | Teaneck | NJ | [menu] |
| The Humble Toast | Teaneck | NJ | [menu] |
| Carbon Charcoal Grill & Bar | Brooklyn | NY | |
| Davry Kosher Sports Bar | Brooklyn | NY | [menu] |
| Dixie BBQ | Brooklyn | NY | [menu] |
| Essen Deli | Brooklyn | NY | [menu] |
| Glatt Mart | Brooklyn | NY | |
| Izzy's BBQ | Brooklyn | NY | [menu] |
| Holy Schnitzel | Brooklyn (Boro Park) | NY | [menu] |
| Holy Schnitzel | Brooklyn (Sheepshead Bay) | NY | [menu] |
| Munch Street Food | Brooklyn | NY | |
| R&Z Kosher Smoked Meats | Brooklyn | NY | [menu] |
| Sushi Tokyo | Brooklyn | NY | [menu] |
| T Steakhouse | Brooklyn | NY | |
| Carving Block | Cedarhurst | NY | [menu] |
| Chickies | Cedarhurst | NY | [menu] |
| Holy Schnitzel | Cedarhurst | NY | [menu] |
| Bistro Burger | Great Neck | NY | [menu] |
| House of Subs | Great Neck | NY | [menu] |
| Shop Delight | Great Neck | NY | [menu] |
| Seasons | Lawrence | NY | [menu] |
| Sushi Tokyo | Lawrence | NY | [menu] |
| Traditions | Lawrence | NY | [menu] |
| Eighteen Restaurant | New York | NY | |
| Grill Point | New York | NY | |
| Holy Schnitzel | New York | NY | [menu] |
| Izzy's BBQ | New York | NY | [menu] |
| Kasbah Grill (Deli Kasbah) | New York | NY | [menu] |
| Sushi Tokyo | New York | NY | [menu] |
| Talia's Steakhouse | New York | NY | [menu] |
| The Kosher Marketplace | New York | NY | [menu] |
| Holy Schnitzel | Queens | NY | [menu] |
| Mama Schnitzel | Queens | NY | [menu] |
| Seasons | Queens | NY | [menu] |
| The Hot Spot BBQ & Grill | Queens | NY | [menu] |
| Seasons | Scarsdale | NY | [menu] |
| Holy Schnitzel | Staten Island | NY | [menu] |
| House of Kosher | Philadelphia | PA | [menu] |