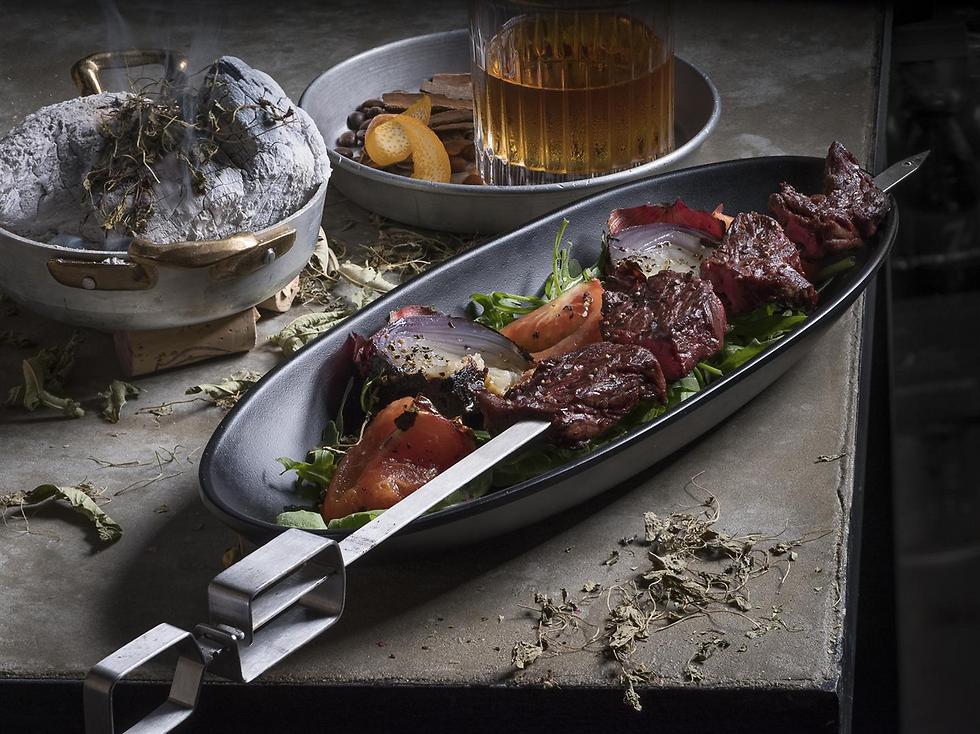 Roshfeld has opened a dream restaurant that showcases local cuisine through seasonal vegetables and locally grown produce. Menu items include dishes like pumpkin ravioli, locally grown seabream with black lentil lasagna, fresh lamb chops cooked on an open fire, and much more. Although the prices are on the higher end, the culinary experience is worth the cost.
Roshfeld is located at Moshav Neve Ativ in Israel. The restaurant is approximately 15 mins from the Har Hermon ski resort area in the northern Golan Heights.

It is kosher-certified by the local Rabbanut.
Roshfeld is open Sunday-Thursday 6pm-10:30pm.
Thank you to Yehudah Jacobs (@theisraelifoodie) for compiling this article.