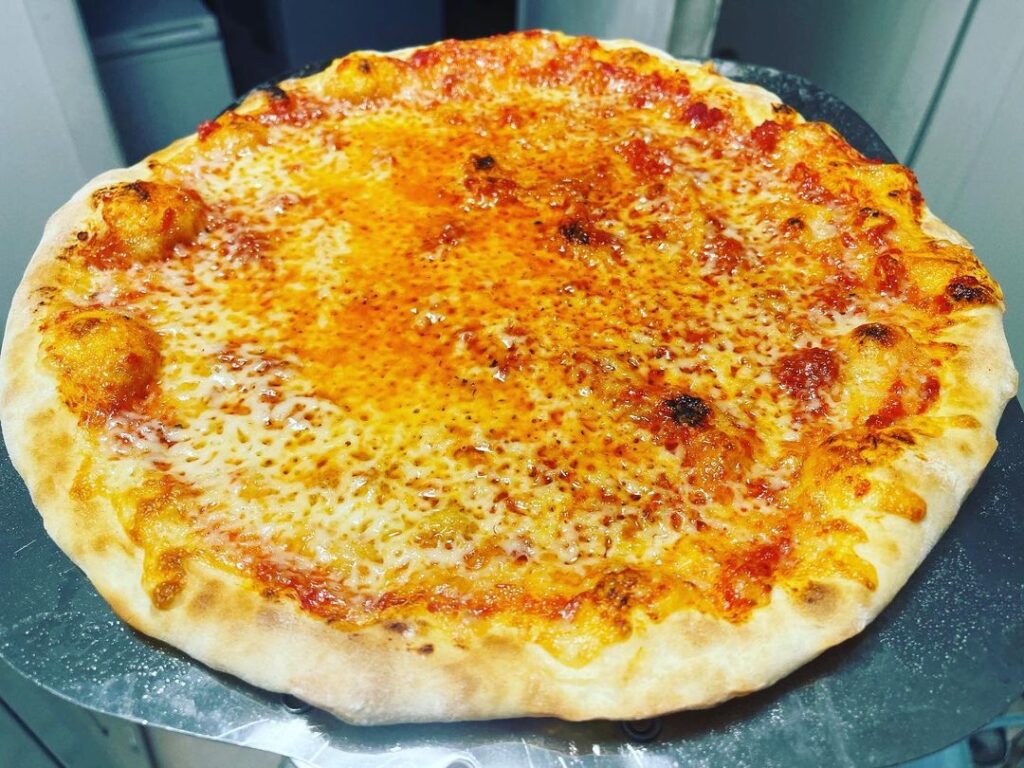 Pizza Chai Pie is a new pizzeria that has recently opened inside Shalom Food Grocery in Deal, New Jersey. The pizzeria serves personal pies only, which can be customized with a variety of toppings from the restaurant menu.

Pizza Chai Pie seeks to offer a pizza recipe that fuses traditional Brooklyn-style pizza with a New Haven variety called "apizza." Apizza is a thin-crust pizza that is baked in a coal-fired brick oven, creating a smoky, charred character for the pizza.
Pizza Chai Pie is located at 104 Norwood Ave, inside Shalom Food Grocery. It is kosher-certified Chalav Yisroel, Pas Yisroel, and Yoshon by the JSOR.