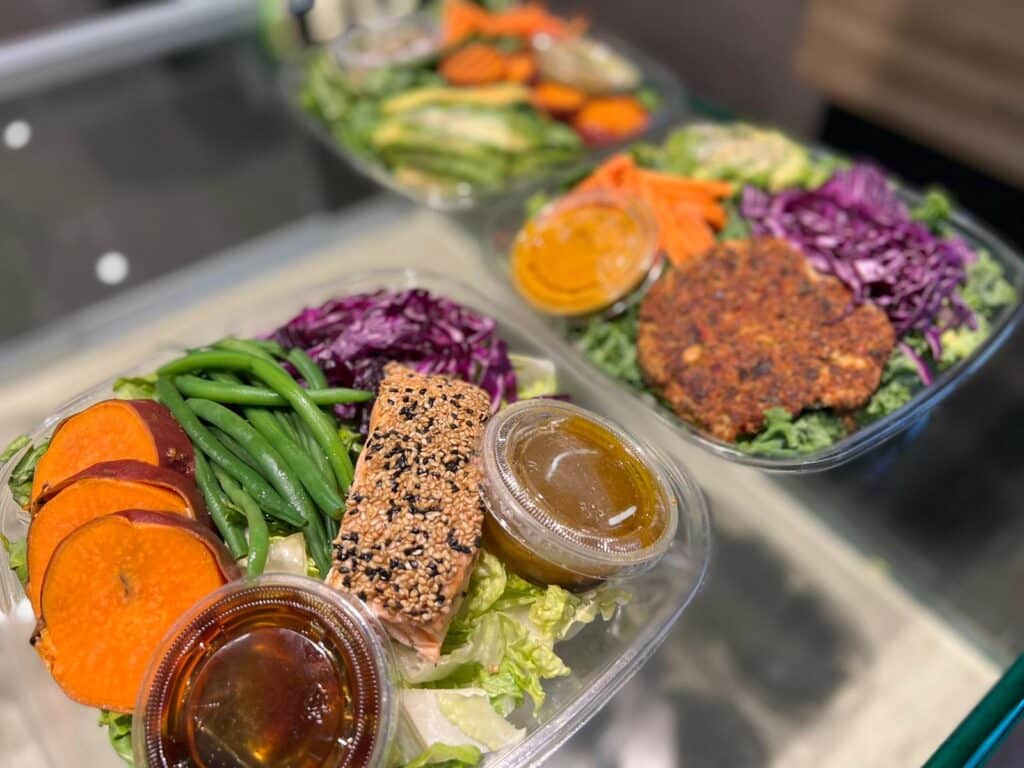 Urban Press is the latest addition to the Queens Main Street kosher scene and it brings a new cafe style to the kosher strip. The eatery is high end and largely grab and go, offering healthy salads, toasts, smoothies and more. Urban Press is reminiscent of the popular Jus by Julie which has locations throughout New York and New Jersey.
To highlight some menu options, dishes include the Maple Tempeh Salad, the Nicoise Ahi Tuna Salad, a mushroom pesto pizza, a variety of avocado toasts and french onion and tomato basil soups. Regarding drinks, Urban Press offers smoothies like the Sour Apple Kiwi and Berry Bomb, as well as fresh squeezed fruit and vegetable juices.
Also on the menu are sweet treats like muffins, scones and yogurt parfaits.
>>> Click here for the full menu
Urban Press is located at 73-01 Main St, Flushing, New York. It is kosher certified by the Vaad HaRabonim of Queens.
Urban Press is open Sunday-Thursday 8am-7pm, and Fridays 8am-3pm.