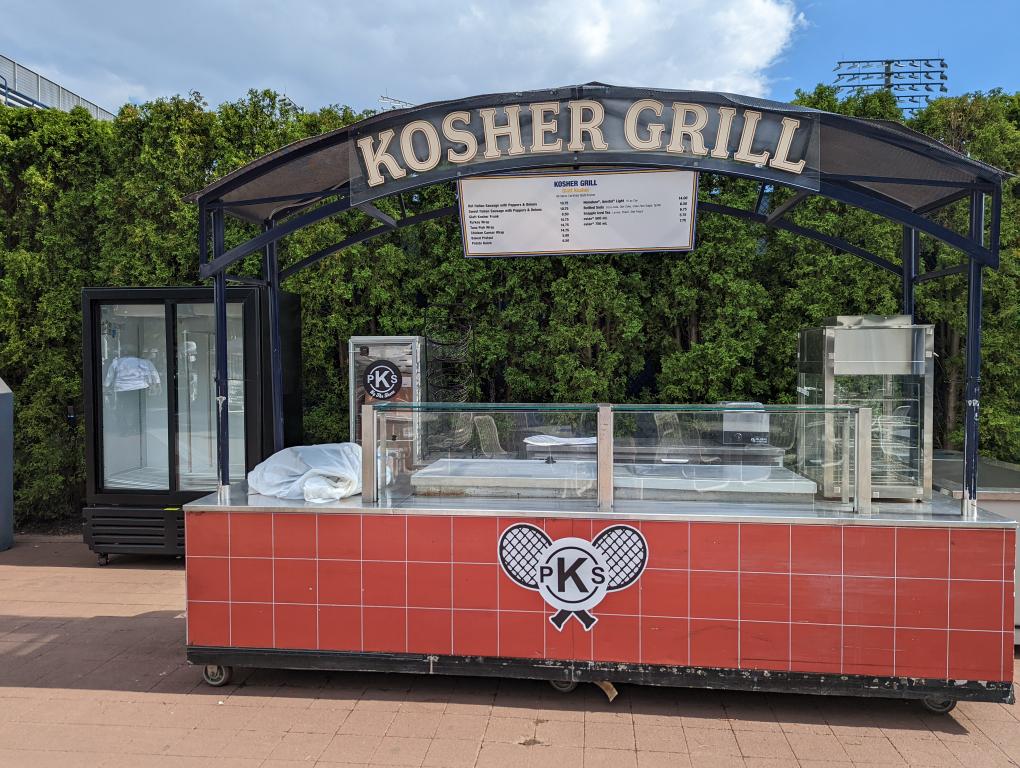 With the US Open tennis tournament underway now through September 11th at the USTA Billie Jean King National Tennis Center in Flushing, Queens, fans attending the event will have kosher options on-site to enjoy the matches.
Located at the end of the food court, PKS's (Prime Kosher Sports) Kosher Grill is operating this year for the entire tournament, including prelims, excluding Saturday games. The kosher stand has:
BBQ Brisket sandwiches
Hot pastrami sandwiches
Italian Sausages
Hot dogs
Knishes
Pretzels
and more
PKS also operates kosher stands inside Citi Field and the Prudential Center. Kosher Certification by the Kof-K.