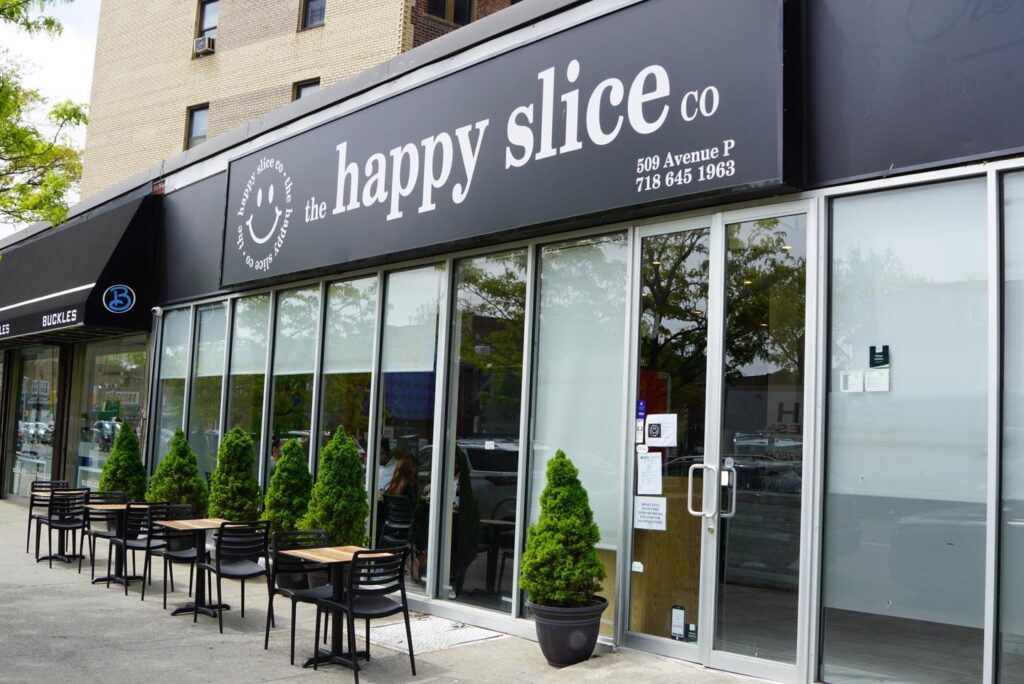 The same owners who operate Cork & Slice, Doma, and Streats on Long Island have recently opened a dairy cafe in Brooklyn. The Happy Slice Co is the restaurant group's first kosher eatery outside of the 5 Towns.
The style of The Happy Slice Co can be described as an elevated pizzeria, much like Noi Due Pizza in Manhattan. Diners can enjoy a variety of pizza slices, fresh salads, starters like mac and cheese balls and garlic knots, pasta, and even homemade desserts. The donuts that are popular on the Doma menu make excitingly make an appearance on The Happy Slice Co menu as well.
The Happy Slice Co is located at 509 Avenue P, Brooklyn, NY. It is kosher certified by Kehilla Kashrus.
Scroll down for pics from the restaurant.