Perizia Pizza is a Brooklyn favorite, and it seems that they will soon open their fourth Brooklyn location (in the former location of Bash Pizza). The Perizia chain also opened a bagel shop last year.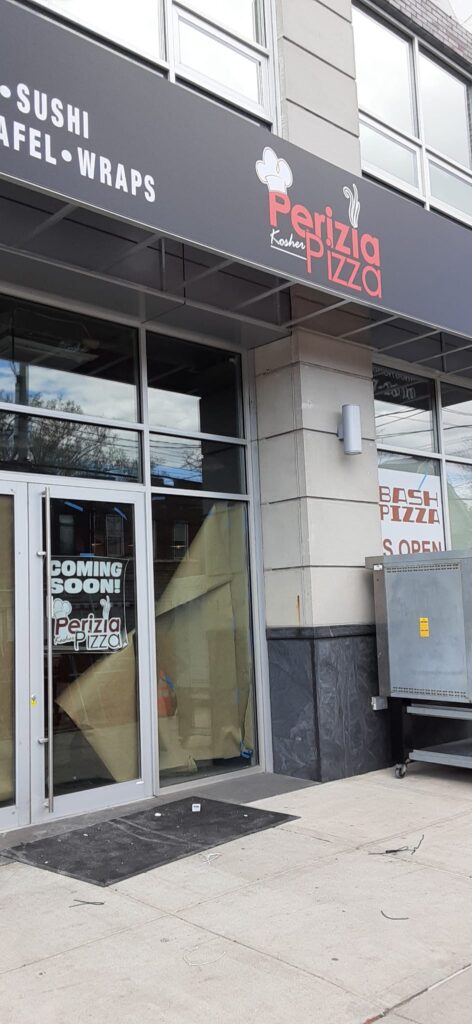 Perizia Pizza offers a variety of classic and creative pizza creations, including a grandma slice, a deep dish mushroom pesto pizza, and whole wheat pies. As kosher pizzerias do, the restaurant also features a variety of sushi rolls and falafel.
The new Perizia Pizza location will be 3003 Avenue J, Brooklyn, NY. The chain is kosher certified by Kehilla Kashrus.