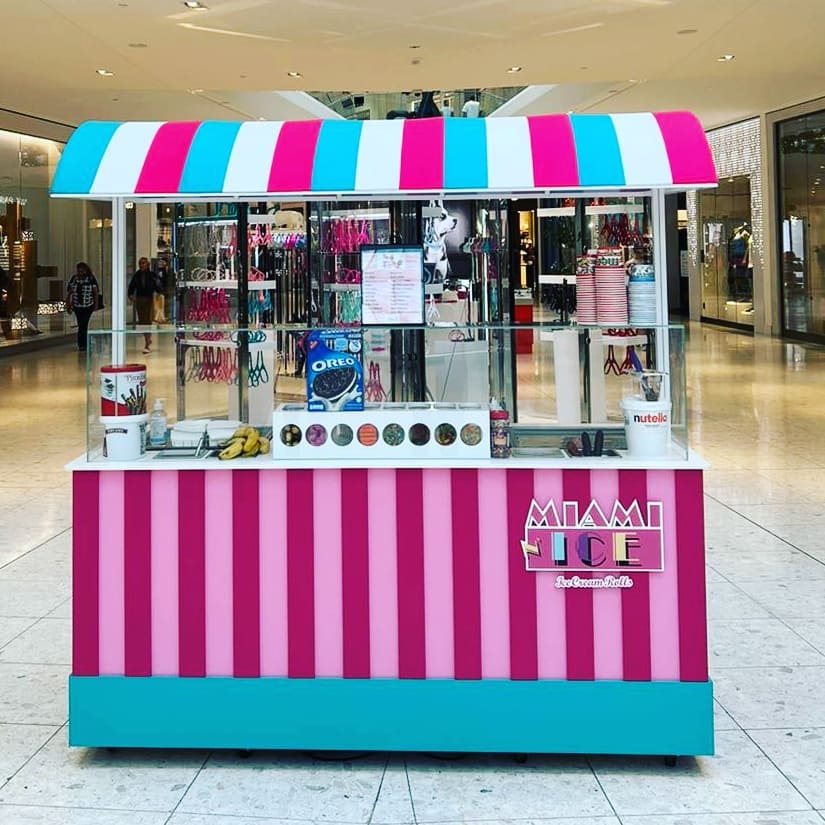 Miami N' Ice is an ice cream shop that serves up rolled ice cream loaded with delicious toppings. Creative concoctions include the Go Nuts (Reese's cups, Peanut Butter, Reese's Pieces), the Coffee Love (espresso, caramel drizzle, caramel popcorn) and the Fruity Pebbles (Fruity Pebbles, strawberries, topped with sweetened condensed milk). Sugar free and vegan options are available as well.
Miami N'Ice has been featured in the Miami Beach Times, Narcity Miami, Digest Miami.
Miami N'Ice is located at 1214 Washington Ave, Miami Beach, FL, and inside the Aventura Mall (Sundays only). It is kosher certified by the ORB.