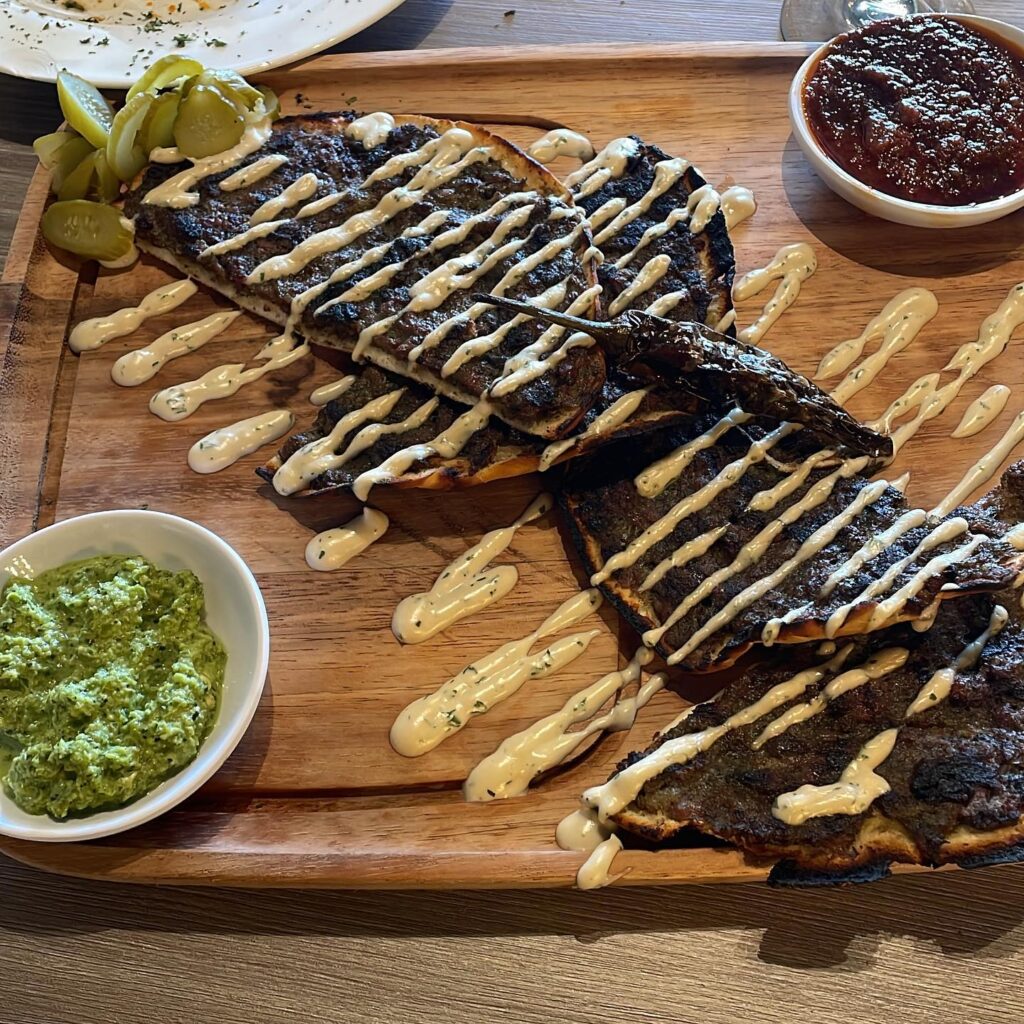 A new kosher, Israeli style restaurant has opened in Scottsdale, Arizona run by husband and wife duo Bar Timi and David Babaganov: Fata Morgana. The restaurant has a modern rustic feel and is decorated with images meant to transport you to Israel.

The menu includes a variety of appetizers, salads, entrees, sandwiches and more. Sushi is also on the menu since kosher sushi is hard to come by in the area. Dishes include chicken shawarma, sabich, schnitzel and moroccan cigars. Even the drinks get in on the Israeli spirit with options like tea with nana and turkish coffee.
>>> Click here for the full menu
Fata Morgana is located at 7116 East Mercer Ln, Scottsdale, AZ. It is kosher certified by Chabad.
It is open Sunday-Thursday 12pm-9pm.