Dixie BBQ is a popular mainstay in Miami, and it has just recently expanded its footprint into Hollywood, FL as well. The huge menu includes epic sandwiches and burgers with creative flavor combinations.
Some of the sandwiches from the Dixie menu are the Philly No Cheese, topped with soy marinated steak, grilled onion, bell peppers, lettuce, tomato and garlic aioli, and the Beef Pastrami Joe, loaded with brown mustard, lettuce, tomato, onion, beef pastrami and sauerkraut. Other dishes are the Chili Dog (chili, chopped onions, tomatoes, banana peppers and dixie sauce) and the restaurant's selection of "kosher fried chicken." Dixie also offers salad options such as caesar salad and a quinoa bowl (Quinoa, cucumber, tomatoes, red onions, sweet potato, mixed greens, served with lemon sumac dressing and techina).

If you can't find anything on the menu to suit you, diners can create customized burgers and hot dogs with any of Dixie's topping options.

Finally, Dixie also offers their noMilkshakes, which as the name suggests are pareve versions of the popular burger accompaniment. Flavors range from chocolate and vanilla to Ferrero rocher and Oreo.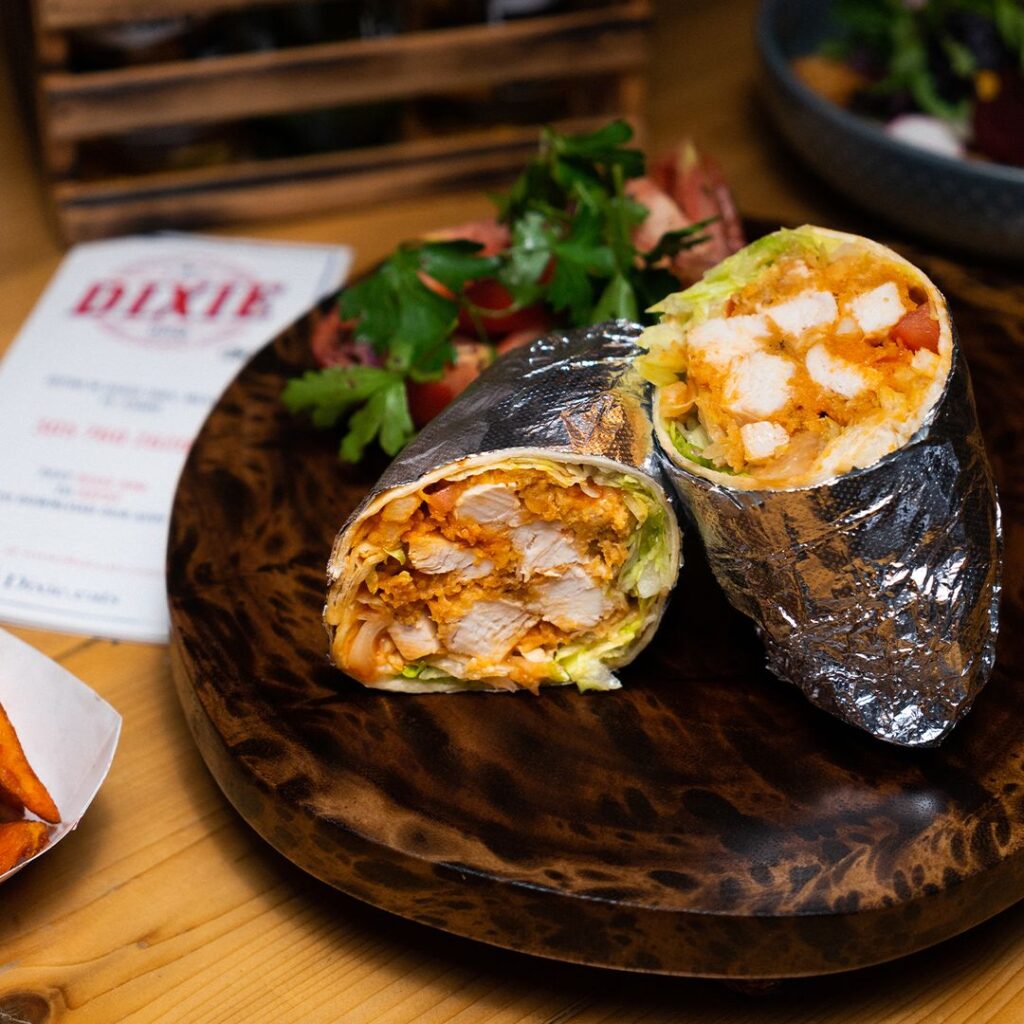 >>> Click here to see the full menu
Dixie BBQ is located at 2790 Stirling Road, Hollywood, FL. It is kosher certified by Kosher Miami.
Dixie BBQ is open Monday-Friday 12pm-9:30pm, Friday 12pm-4:30pm, Motzei Shabbos 7pm-12am and Sunday 11am-9:30pm.