TCBY, a fro-yo chain with locations around the country, has recently opened a kosher Atlanta location. Almost, but not everything at the shop is kosher, so read below for specific details.
All yogurt products, hand scooped & soft serve, are kosher dairy with the following exceptions, which are non-kosher: Smoothies and Cookie Sandwiches.
Only the following Toppings are kosher & dairy: (all others are not verified as kosher)
| | |
| --- | --- |
| Almonds | Maple Walnut Dessert Topping |
| Caramel Fudge Topping | Maraschino Cherries |
| Chocolate Chip Cookie Dough | Mixed Nuts |
| Chocolate Flakes | Oreo crumbs |
| Chocolate Hot Fudge | Pecans |
| Graham Cracker Crumbs | Rainbow Sprinkles |
| Granola – Oats & Honey Granola | Sugar Free Chocolate Fudge Topping |
| Malted Milk Balls | Whipped Cream Topping |
Sundae Ice Cream Cakes are kosher dairy, provided they don't have any non-kosher toppings.
Customized Decorated Yogurt Cakes, Milk Shakes, and Frappe Chillers are also under supervision.
All Cones, both cake cones and waffle cones, are pareve. The chocolate waffle cone coating is dairy.
The following Soft Serve Sorbets are Dairy Equipment without any dairy ingredients:
Mango, Pink Lemonade, Raspberry, Strawberry Kiwi, Watermelon.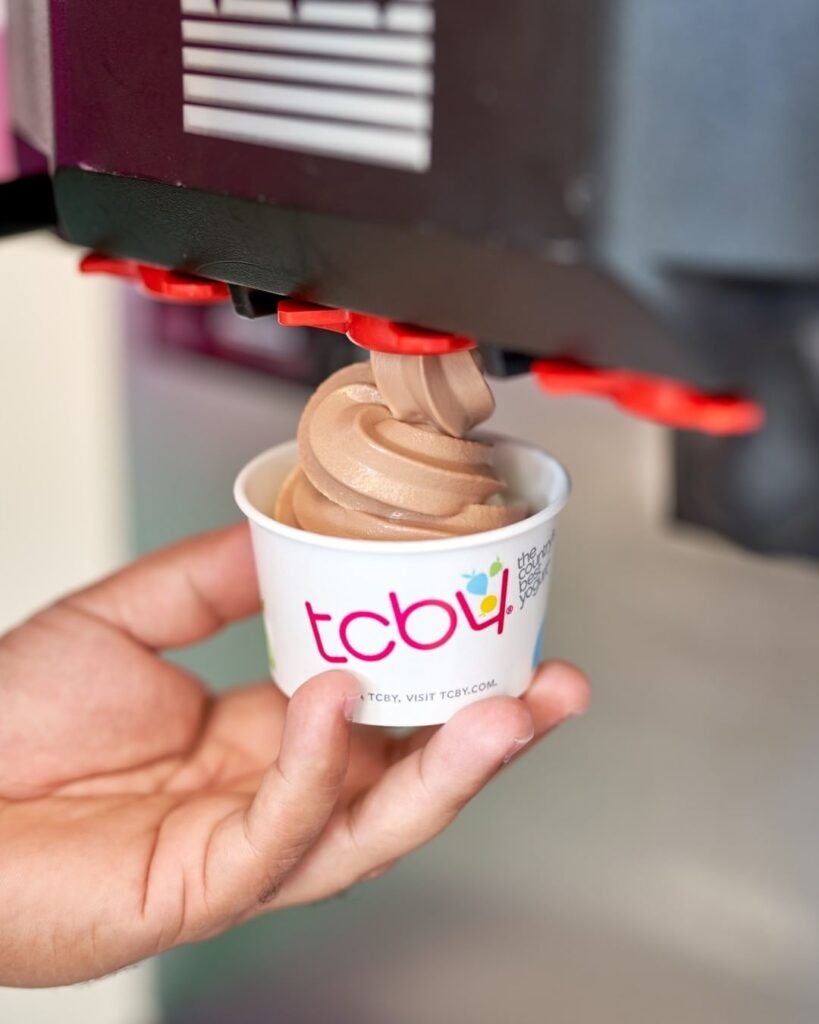 TCBY is located at the Fountain Oaks Shopping Center, 4920 Roswell Road, Atlanta, GA.
It is kosher certified by the AKC.
TCBY is open daily from 1pm-9pm.