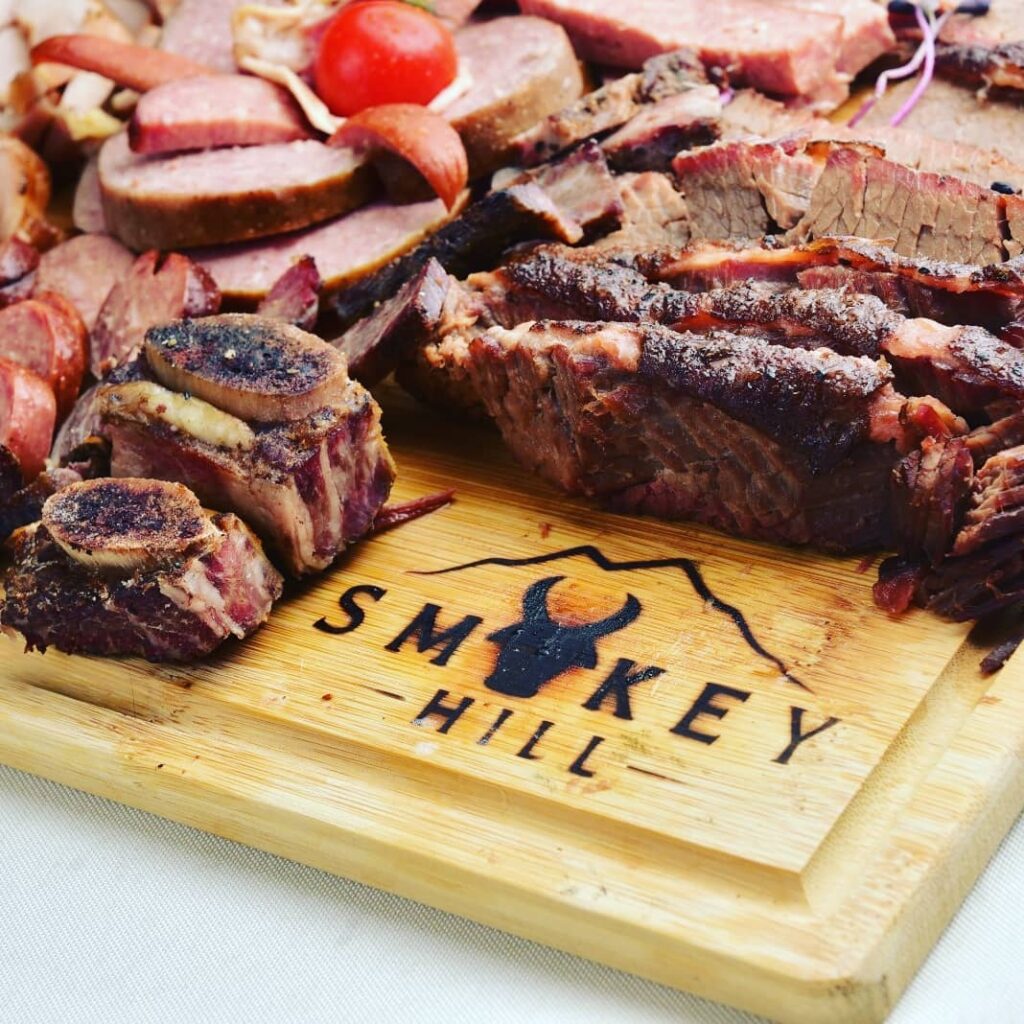 The Smokey Hill brand has just opened their first-ever restaurant – a Southern grill and smokehouse in Lakewood. In addition to their restaurant offerings, Smokey Hill BBQ also offers their signature "Smokuterie" boards, available for Shabbos orders.
Smokey Hill BBQ is located at 681 River Ave, Lakewood, NJ. It is open Sunday-Thursday 5:00pm-9:30pm.
Smokey Hill is kosher certified by KCL.