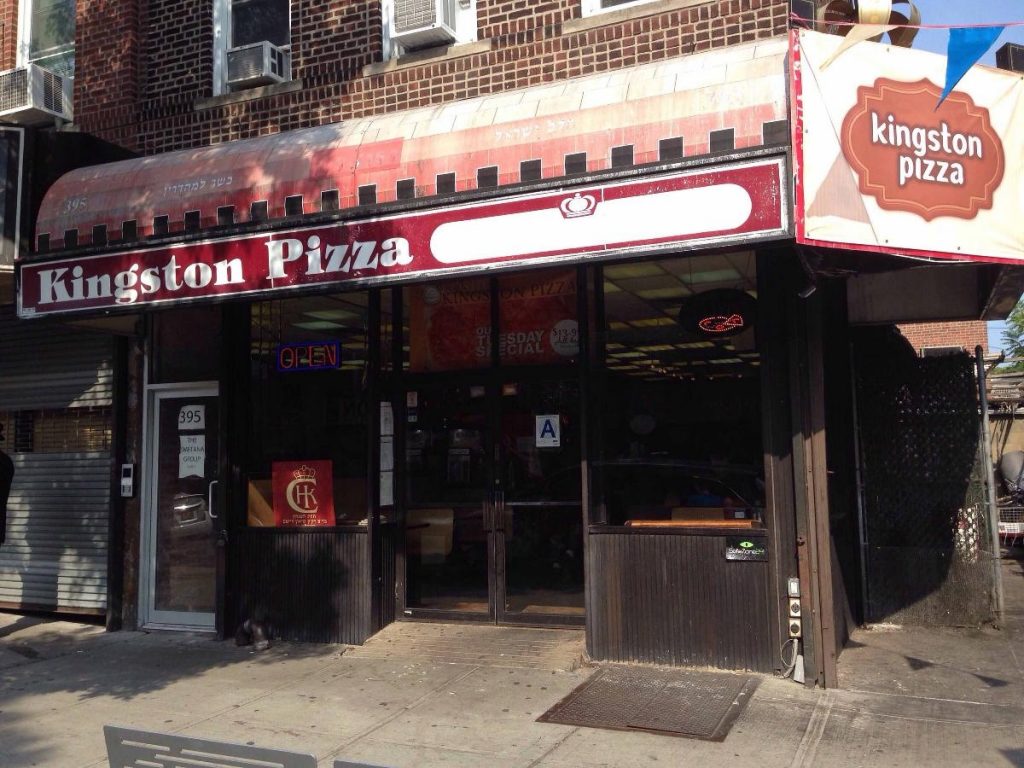 A PSA for all kosher keeping folks: there are TWO Kingston Pizza's in Brooklyn, one is kosher and one is not. When ordering online, it is easy to mistakenly order from the wrong restaurant.
The KOSHER Kingston Pizza is located at 395 Kingston between Montgomery and Crown. Its phone number is (718)-773-7154.

The non-kosher Kingston Pizza is on Kingston between Lincoln Pl and St Johns Pl.
In any case, when searching online, it is best practice to include the word "kosher" before your search.