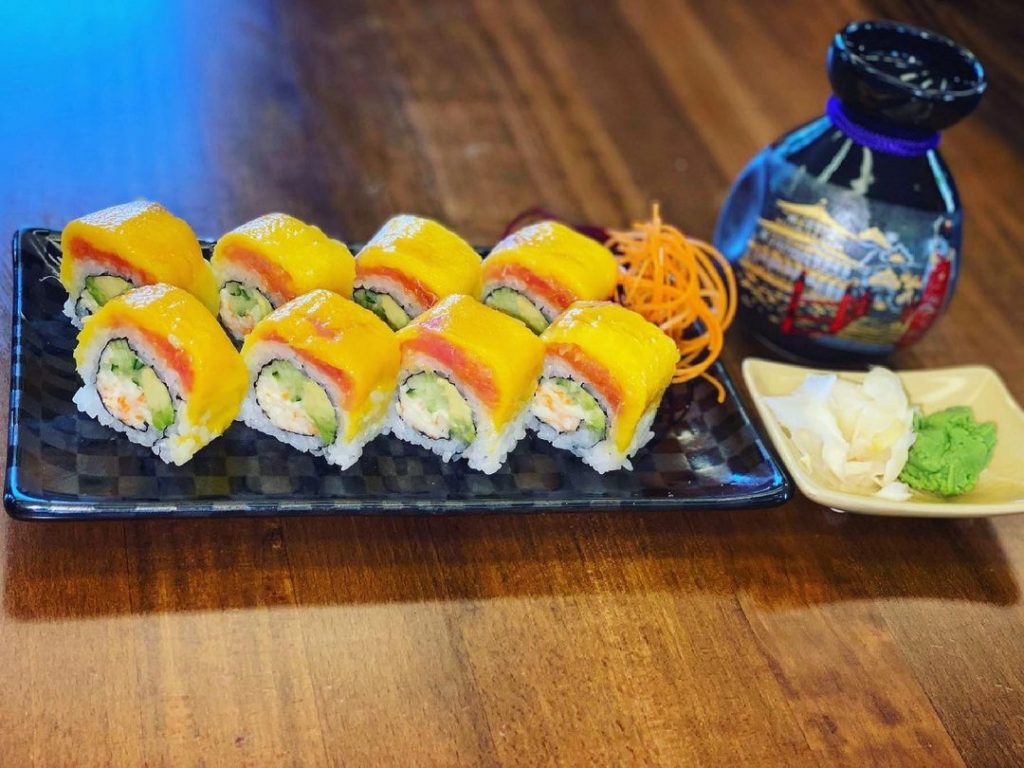 Just in time for the summer crowds, Asake Sushi is the newest restaurant to open upstate. The artisanal sushi restaurant has its grand opening on July 4th, and is ready to serve customers their creative sushi rolls.
Sushi rolls at Asake Sushi include the Tropical Roll, topped with spicy tuna and fresh mango, the caramelized salmon roll, and more. If you are serving a crowd, the restaurant offers made-to-order platters.
Asake Sushi is located inside Patis Bakery, at 13 Broadway, Woodridge, NY. It is kosher certified by Tartikov.
Asake Sushi is open Sunday-Thurs, 11AM-9PM and Friday, 10AM-5PM.