The owners of the Ben & Jerry's franchise on the Upper West Side of Manhattan in NYC is pushing back on corporate Ben & Jerry's capitulation to BDS last week (read more on that story here).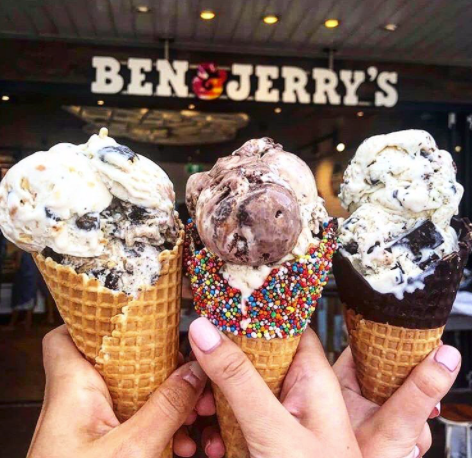 Joel Gasman & family are the owners of the independently owned Ben & Jerry's shop on W104th st. & Broadway. As American Jews who support Israel, they are making it publicly known that they do vehemently support the State of Israel and as of today will be donating 10% of profits to Israel education-related organizations!

They're literally putting their money where their mouths are. Let's make sure we do not boycott this store and include them in our support for Jewish businesses and those who support Israel. For those actively avoiding corporate Ben & Jerry's, here's a list of markets that have removed its cartons from their shelves.

And if you're wondering whether or not Ben & Jerry's ice cream is still kosher… the Kof-K announced today that it will not be removing its kosher certification from the brand in the US. If you only eat Cholov Yisroel, this branch carries fully vegan/pareve Ben & Jerry's ice cream as well.

The full letter from the Gasman family is below.