Restaurant Noraka is Montreals's newest authentic Asian restaurant. Unlike most kosher fare in the city, the restaurant has strayed from the popular kosher area and has opened up right across from the Montreal Kosher Bakery.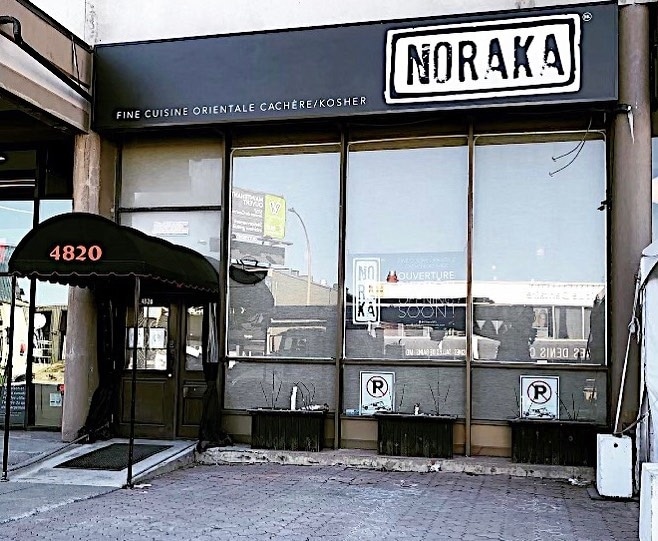 The restaurant menu features many authentic Thai dishes, a cuisine not often seen in kosher dining. The restaurant is also vegetarian friendly, since most dishes can be made vegetarian upon request.

The menu is in both French and English, making the restaurant an easy choice for locals and travelers alike. Diners can start with Tom Yum soup, enjoy satay and edamame as appetizers, try pad thai and chow mein, and share a vermicelli based salad. The menu is perfect for those looking to expand their palettes to encompass new types of flavors.
Restaurant Noraka is located at 4820 Jean Talon Ouest, Montreal. It is kosher certified by MK.
Restaurant Noraka is open Sunday-Thursday 3pm-8pm.
>>> Click here to see Restaurant Noraka's full menu