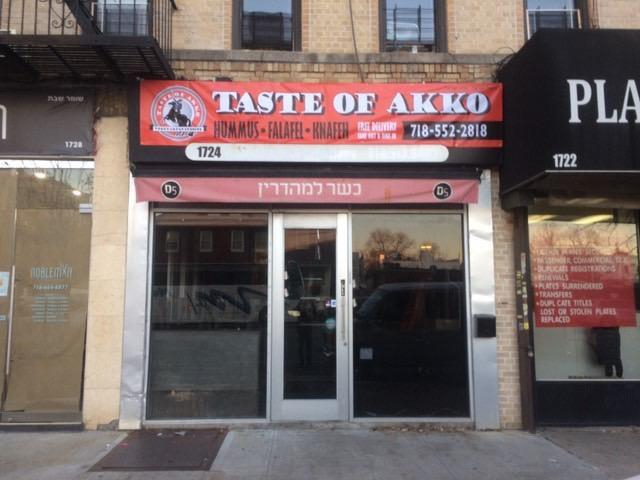 Taste of Akko is Brooklyn's newest vegetarian spot, and it provides exactly what the name implies. The Israeli restaurant serves authentic Middle Eastern cuisine from the heart of Midwood. The food plus the כשר למהדרין sign above the door will have you wondering if you've left Brooklyn for Israel.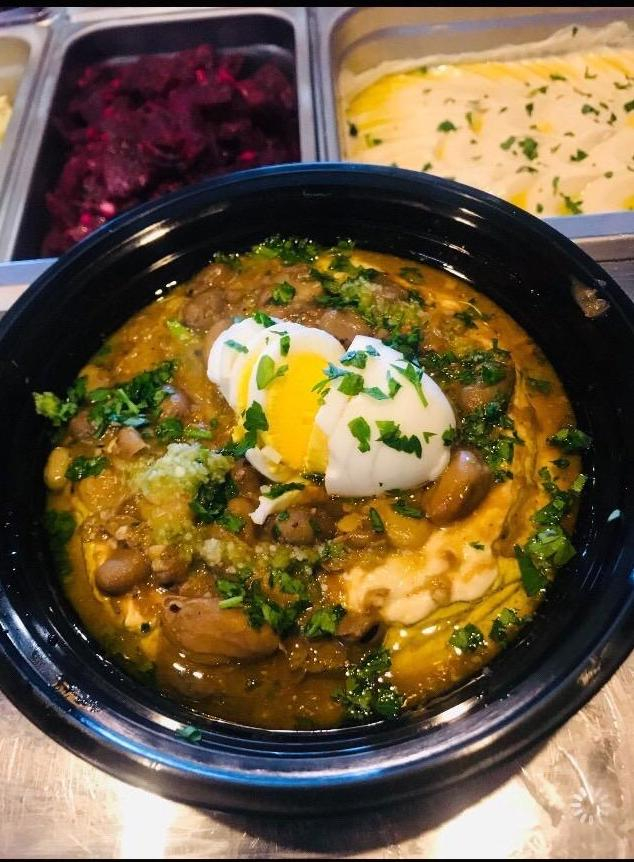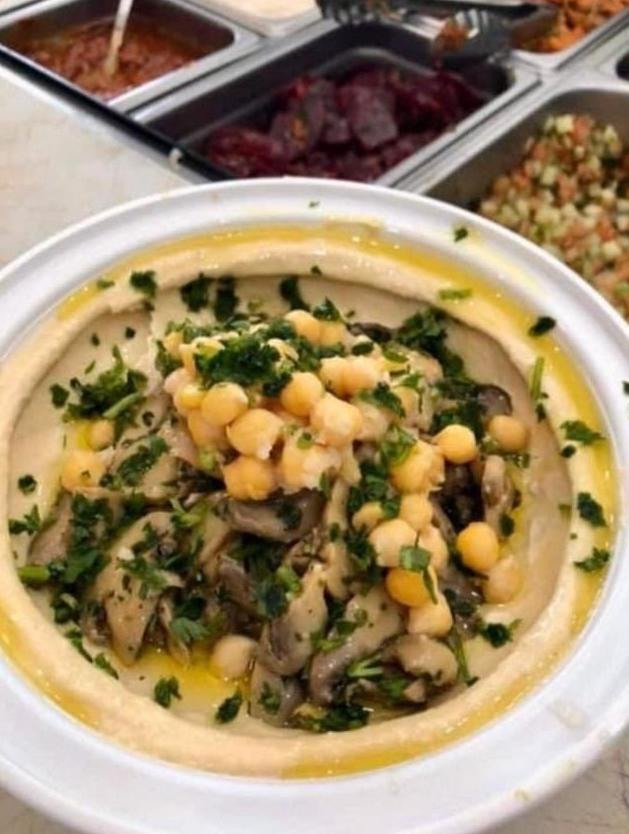 Taste of Akko offers tons of salatim, and other sides – you'll find fresh malawach, three types of bourekas and more. For the mains, the restaurant has a variety of meals that can be served in a pita, a laffa or on a plate. Options include shakshuka, sabich and falafel. It wouldn't be an Israeli restaurant without a long list of chummus choices. Taste of Akko has chummus with mushrooms, chummus falafel and more. Make sure you save room for dessert, Taste of Akko offers Israeli favorites that are hard to find in the U.S, including knafeh and malabi.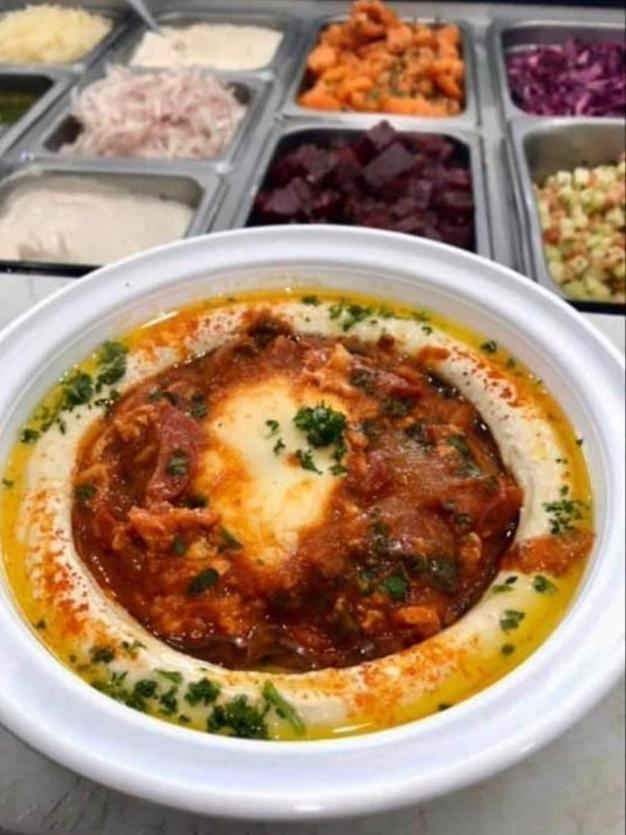 Taste of Akko is located at 1724 Coney Island Ave, Brooklyn NY. It is kosher certified by Rabbi David Navarro.
Taste of Akko is open Sunday-Thursday 9am-10pm, and Friday 9am-2:30pm.
Liked this article? Click here to read about more kosher restaurants in Brooklyn, or here for more kosher vegetarian restaurants.
>>> Click here for the full menu