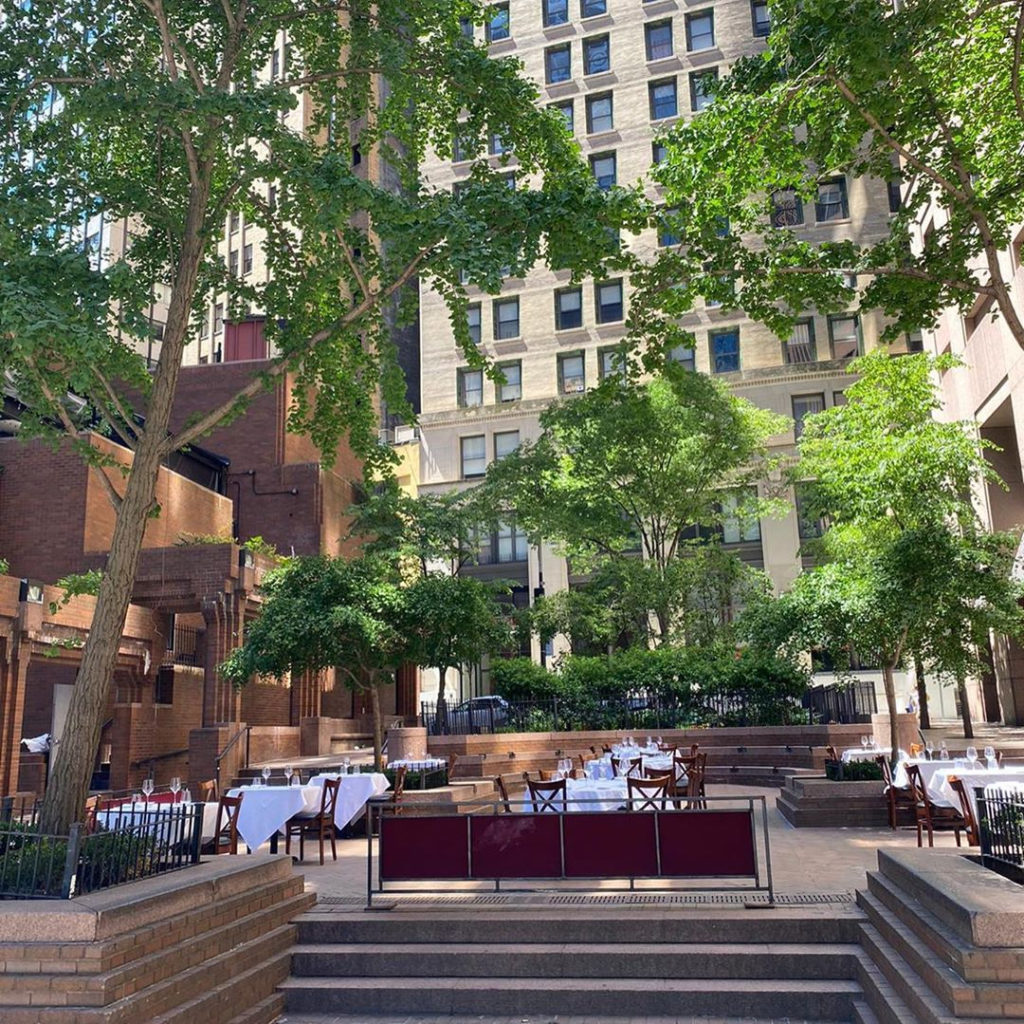 As many states begin to open up their businesses in various phases, outdoor seating has become a crucial component to keeping kosher restaurants open and slowing the spread of the coronavirus.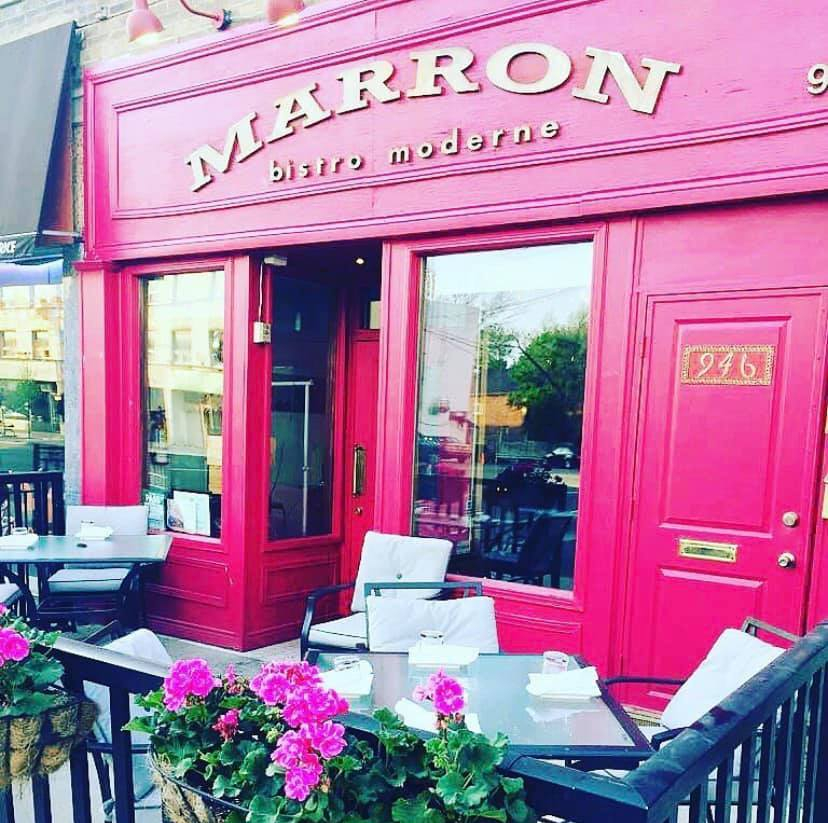 The list below is of current kosher restaurants (as of the publishing date listed above) open with outdoor seating.
If this list is missing any restaurants with known outdoor spaces, please use the comment section below to let us know.
| | | | |
| --- | --- | --- | --- |
| Restaurant | City | State | Country |
| Shalom India | Toronto | ON | Canada |
| Aish Tanoor | Toronto | ON | Canada |
| Aroma Espresso Bar | Toronto | ON | Canada |
| Bistro Grande | Toronto | ON | Canada |
| Cafe Sheli's | Toronto | ON | Canada |
| D'Lites | Toronto | ON | Canada |
| Dr. Laffa | Toronto | ON | Canada |
| Jacobs Deli & Smokehouse | Toronto | ON | Canada |
| Marron Bistro | Toronto | ON | Canada |
| Omni Jewels & Java | Toronto | ON | Canada |
| Prime on Avenue | Toronto | ON | Canada |
| The Chicken Nest | Toronto | ON | Canada |
| Long Beach Beer Lab | Long Beach | CA | USA |
| Jeff's Gourmet | Los Angeles | CA | USA |
| La Gondola | Los Angeles | CA | USA |
| Schwartz's Dairy on the Go | Los Angeles | CA | USA |
| Tierra Sur | Oxnard | CA | USA |
| Toast Cafe | Sherman Oaks | CA | USA |
| Navaratna | Stamford | CT | USA |
| Six Thirteen | Stamford | CT | USA |
| Soosh | Stamford | CT | USA |
| Fresko | Aventura | FL | USA |
| Fuego by Mana | Aventura | FL | USA |
| Karne | Aventura | FL | USA |
| Levy's | Aventura | FL | USA |
| Soho Asian Bar & Grill | Aventura | FL | USA |
| Soho Deli | Aventura | FL | USA |
| Butcher Block Grill | Boca Raton | FL | USA |
| Century Grill | Boca Raton | FL | USA |
| Ditmas | Boca Raton | FL | USA |
| Mozart Cafe | Boca Raton | FL | USA |
| Alma Grill | Hallandale Beach | FL | USA |
| China Bistro | Hollywood | FL | USA |
| Grand Cafe | Hollywood | FL | USA |
| HBK Burger | Hollywood | FL | USA |
| Yum Berry | Hollywood | FL | USA |
| 41 Miami | Miami Beach | FL | USA |
| Bagel Time Cafe | Miami Beach | FL | USA |
| Grill House | Miami Beach | FL | USA |
| MED by Marble & Rye | Miami Beach | FL | USA |
| Smoke'd | Miami Beach | FL | USA |
| Tasty Beach Cafe | Miami Beach | FL | USA |
| TYO Sushi | Miami Beach | FL | USA |
| Wok on the Beach | Miami Beach | FL | USA |
| Subres Grill | North Miami | FL | USA |
| Foozo | North Miami Beach | FL | USA |
| Hadekel 1 | North Miami Beach | FL | USA |
| Katai Express | North Miami Beach | FL | USA |
| Sultan | Sunny Isles | FL | USA |
| Mozart Cafe | Sunny Isles Beach | FL | USA |
| Mozart Grill | Sunny Isles Beach | FL | USA |
| 26 Sushi & Tapas | Surfside | FL | USA |
| Backyard BBQ | Surfside | FL | USA |
| Cine Citta Caffe | Surfside | FL | USA |
| Harbour Grill | Surfside | FL | USA |
| Kosh | Surfside | FL | USA |
| Rustiko | Surfside | FL | USA |
| Street Kitchen | Surfside | FL | USA |
| The Carrot | Surfside | FL | USA |
| Bond Coffee Collective | Chicago | IL | USA |
| Great Chicago Food & Beverage Co. | Chicago | IL | USA |
| Main Pizza Chalavi | Chicago | IL | USA |
| Mizrachi Grill | Highland Park | IL | USA |
| EJ's Pizzeria | Skokie | IL | USA |
| Emma's Bagel Cafe | Skokie | IL | USA |
| Ken's Diner & Grille | Skokie | IL | USA |
| Sandwich Club | Skokie | IL | USA |
| Sarah's Brick Oven | Skokie | IL | USA |
| Shallots Bistro | Skokie | IL | USA |
| Kosher Cajun | New Orleans | LA | USA |
| The Butcher's Steakhouse | Allenhurst | NJ | USA |
| Chocolate Soda | Deal | NJ | USA |
| Diet Gourmet | Deal | NJ | USA |
| Dougie's | Deal | NJ | USA |
| Giddy's Pizzeria | East Brunswick | NJ | USA |
| Bridge Turkish Grill | Highland Park | NJ | USA |
| Bun Burger Kitchen | Lakewood | NJ | USA |
| Fish Grill | Lakewood | NJ | USA |
| 656 Ocean | Long Branch | NJ | USA |
| LBK Grill | Long Branch | NJ | USA |
| Stingers Sports Bar | Long Branch | NJ | USA |
| Chang Mao | Oakhurst | NJ | USA |
| Chopstix | Teaneck | NJ | USA |
| Estihana | Teaneck | NJ | USA |
| Etc Steakhouse | Teaneck | NJ | USA |
| Lazy Bean Cafe | Teaneck | NJ | USA |
| Mocha Bleu | Teaneck | NJ | USA |
| Noah's Ark | Teaneck | NJ | USA |
| Senders Smoke Joint | Teaneck | NJ | USA |
| Sushi Metsuyan | Teaneck | NJ | USA |
| The Humble Toast | Teaneck | NJ | USA |
| Ace of Steaks | Las Vegas | NV | USA |
| Ariela's Pizza | Las Vegas | NV | USA |
| Abe's Corner | Brooklyn | NY | USA |
| Boeuf & Bun | Brooklyn | NY | USA |
| Bordeaux | Brooklyn | NY | USA |
| Brooklyn Artisan Bakehouse | Brooklyn | NY | USA |
| China Glatt | Brooklyn | NY | USA |
| Eat N Run Cafe | Brooklyn | NY | USA |
| Grill Point | Brooklyn | NY | USA |
| Grüit | Brooklyn | NY | USA |
| Holy Schnitzel | Brooklyn | NY | USA |
| King Solomon's Restaurant | Brooklyn | NY | USA |
| Mainhouse BBQ | Brooklyn | NY | USA |
| Mozzarella | Brooklyn | NY | USA |
| Perizia Pizza | Brooklyn | NY | USA |
| Pescada NY | Brooklyn | NY | USA |
| Sophie's Bistro | Brooklyn | NY | USA |
| Sunflower Cafe | Brooklyn | NY | USA |
| T Steakhouse | Brooklyn | NY | USA |
| The Bay Cafe | Brooklyn | NY | USA |
| Twibar Falafel | Brooklyn | NY | USA |
| Cafe Renaissance | Brooklyn | NY | USA |
| Izzy's Fried Chicken | Brooklyn | NY | USA |
| Central Perk | Cedarhurst | NY | USA |
| Cork & Slice | Cedarhurst | NY | USA |
| David's Pizza | Cedarhurst | NY | USA |
| Doma Land + Sea | Cedarhurst | NY | USA |
| Holy Schnitzel | Cedarhurst | NY | USA |
| Pizzale | Cedarhurst | NY | USA |
| Upper Crust | Cedarhurst | NY | USA |
| Holy Schnitzel | Cedarhurst | NY | USA |
| Stop Chop & Roll | Cedarhurst | NY | USA |
| La Pizzeria | Great Neck | NY | USA |
| Bagel Boss | Hewlett | NY | USA |
| Laffa Bar & Grill | Hewlett | NY | USA |
| Chimmichuri Charcoal Chicken | Lawrence | NY | USA |
| Coffee Bar | Lawrence | NY | USA |
| Prime Bistro | Lawrence | NY | USA |
| Sunflower Cafe | Lawrence | NY | USA |
| Traditions | Lawrence | NY | USA |
| Sushi Tokyo | Loch Sheldrake | NY | USA |
| 306 BBQ | Monsey | NY | USA |
| Fireside | Monsey | NY | USA |
| Hava Java | Monsey | NY | USA |
| Fialkoffs Pizza (Pizza Palace) | Monticello | NY | USA |
| The Flame | Monticello | NY | USA |
| Barnea Bistro | New York | NY | USA |
| Beyond Sushi | New York | NY | USA |
| Bravo Kosher Pizza (downtown) | New York | NY | USA |
| Buddha Bodai | New York | NY | USA |
| Diller | New York | NY | USA |
| Eighteen Restaurant | New York | NY | USA |
| Holy Schnitzel | New York | NY | USA |
| La Brochette | New York | NY | USA |
| Le Marais | New York | NY | USA |
| Mr. Broadway | New York | NY | USA |
| New Amsterdam Burger Co | New York | NY | USA |
| Noi Due Cafe | New York | NY | USA |
| Noi Due Carne | New York | NY | USA |
| Reserve Cut | New York | NY | USA |
| Rothschild TLV | New York | NY | USA |
| Talia's Steakhouse | New York | NY | USA |
| Wall Street Grill | New York | NY | USA |
| Wolf & Lamb Steakhouse | New York | NY | USA |
| RAM Drive-In restaurant | Old Westbury | NY | USA |
| Bagels & Co | Queens | NY | USA |
| Elite Cafe | Queens | NY | USA |
| Grill Point | Queens | NY | USA |
| Hapisgah | Queens | NY | USA |
| Holy Scnitzel | Queens | NY | USA |
| Citrus Cafe | Woodbourne | NY | USA |
| Dougies | Woodbourne | NY | USA |
| West Wing | Woodmere | NY | USA |
| Crunchies | Woodridge | NY | USA |
| Citron & Rose Tavern | Bala Cynwyd | PA | USA |