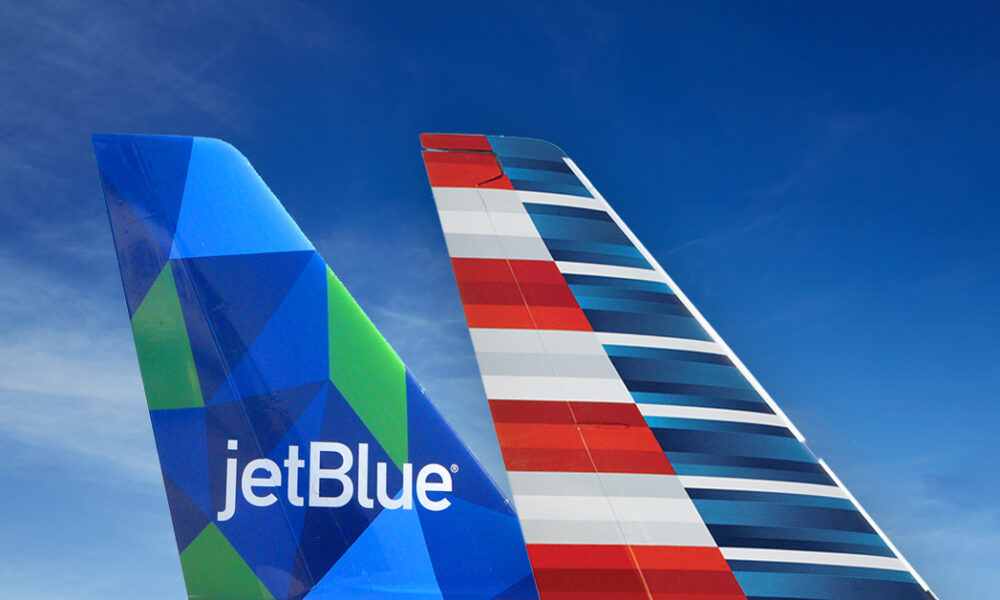 While the travel industry is still struggling during the pandemic, the latest announcement from 2 major airlines seeks to keep those businesses alive and healthy in the near term.
PARTNERSHIP
JetBlue and American Airlines (AA) announced this morning a partnership, allowing travelers to book itineraries on both airlines on one ticket. That means collectors of AAdvantage miles and TrueBlue points will be able to use those points to book flights on both airlines.
Within this new agreement, JetBlue flyers will have access to 60 new AA routes, mostly international routes that JetBlue does not cover. AA flyers will have access to 130 new JetBlue routes that AA does not cover. This is clearly a boon for both loyalty programs.
Together, they will be larger than any one airline.
JetBlue's strong network in the Northeast, with a wide variety of flight options from JFK, LGA, EWR, and BOS, will bolster international access to flights on AA's network for many in the region.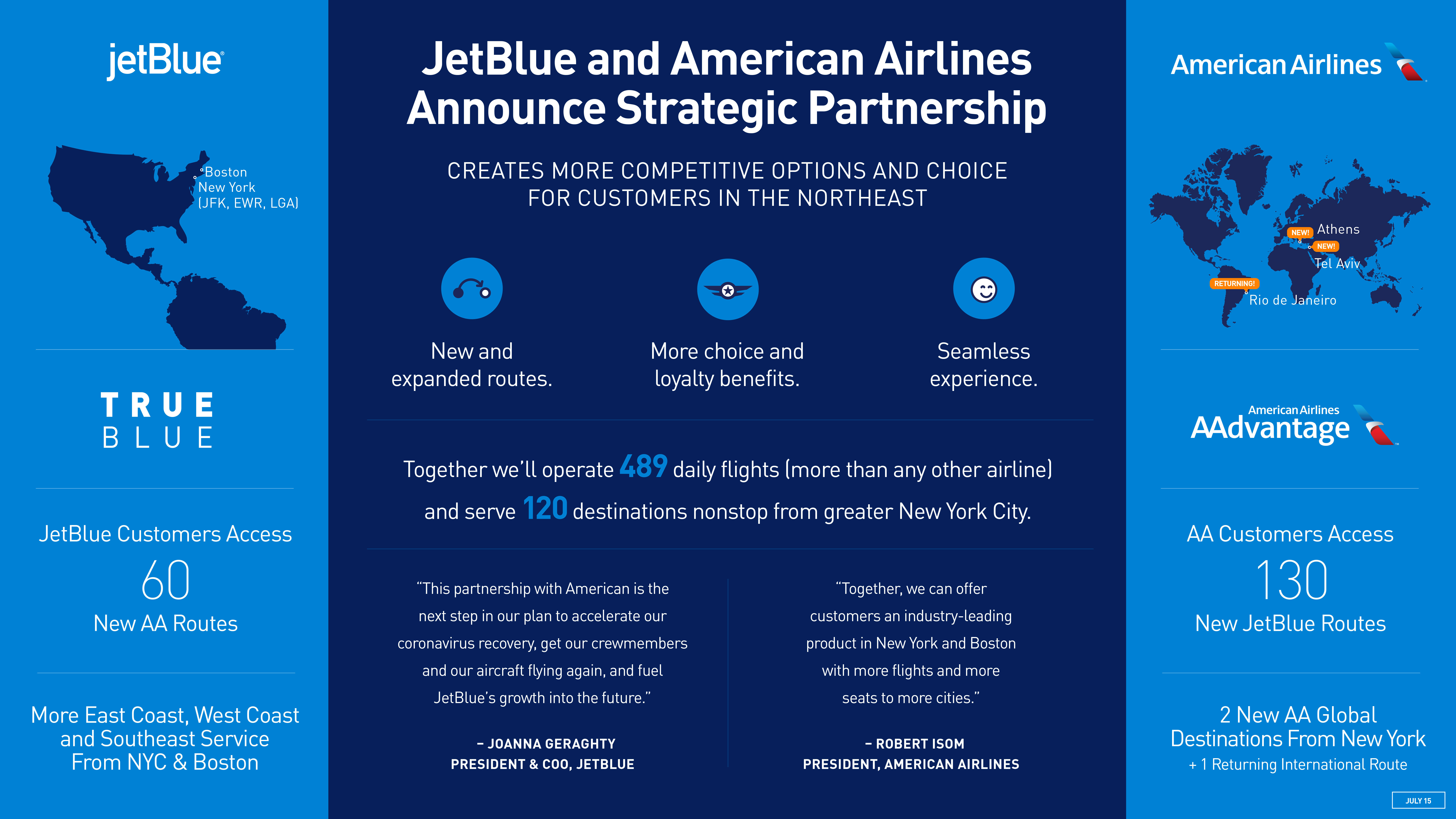 NEW ROUTES
Within today's press release was AA's announcement of new international flights from JFK, specifically to Tel Aviv, Israel (TLV), Athens, Greece (ATH), and Rio De Janeiro, Brazil (GIG) coming in winter 2021.
As some airlines have recently pulled back from flights to Israel, this is welcome news. Within the new partnership, JetBlue flyers will be able to book itineraries to Israel (as well as Greece and Brazil) on its site, as well as use TrueBlue points towards these international flights.
JetBlue announced plans to expand its offering in the Northeast, Southeast, and West Coast.
Read the full announcement here