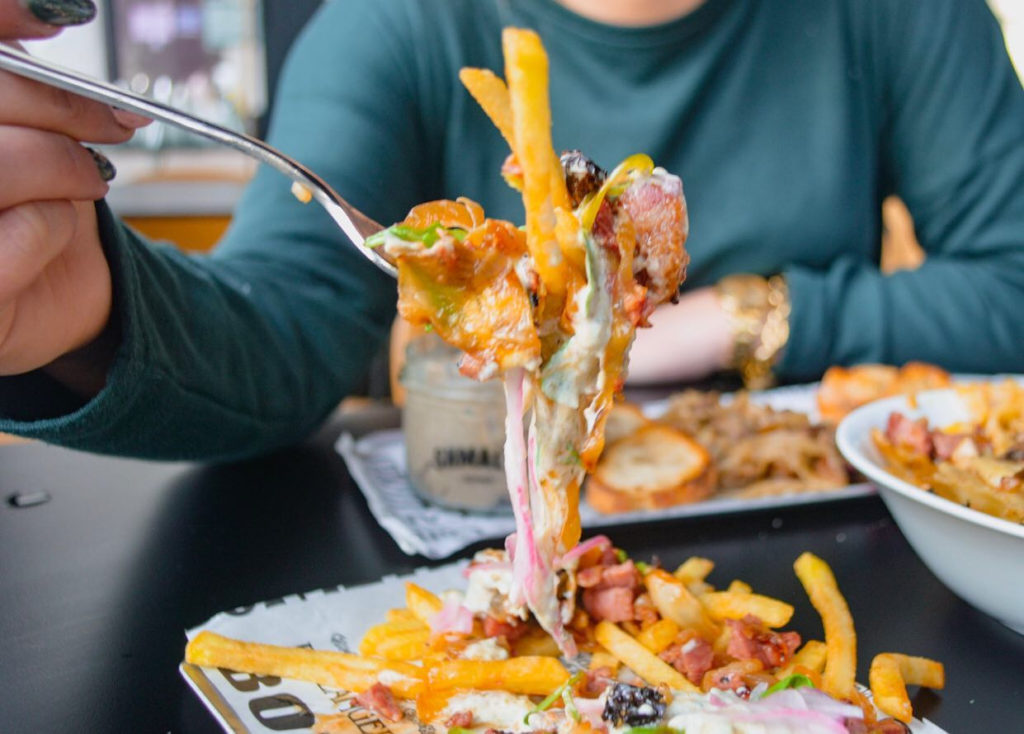 The owners of the popular Machaneh Yehuda eatery Hatch have opened a brand new meat restaurant, Shmaltz, a deli in the Ramat Eshkol neighborhood of Jerusalem serving, with a solid beer menu.
Appetizers are Savta Leah's chicken soup with matza balls, and the "Hardest Working Liver in the Galaxy" (creamy liver with chestnuts, spicy cherry jam, fried onions with liver chunks, pickled onions with a baguette).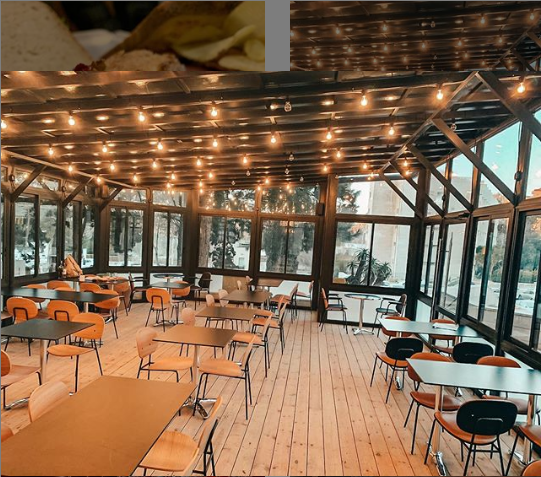 Sandwiches offered are the "This is Ridiculous" (shmaltz confit turkey leg, salami, fried egg, smashed latka, pickled onions, pickled house sauce, cran jam), the "Sweet and Sour" (cubed corned beef, charred cabbage, sweet and sour sauce, pickled pepper rings, baguette), the "Dad" (salami, eggs, shmayonnaise, tomato, pickled onion, arugula, house rye), and the "Catskills" (creamy chopped liver, fried onion with liver chunks, pickled onions, arugula, cherry jam).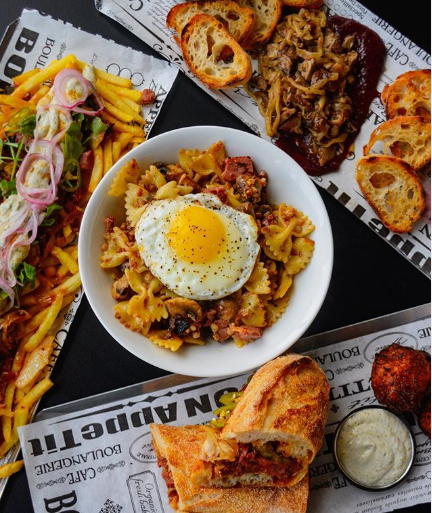 Other items include kasha varinskas with roasted mushrooms, fried egg, and cubed corned beef and "Vilde Nasherai" with french fries, corned beef, pastrami, salami, fried onions, charred scallion sauce, sweet and sour sauce, pickled onions, pickled hot pappers, and burnt cabbage.
The restaurant serves chulent every Thursday night.
Shmaltz Deli is kosher certified Rabanut Yerushalayim Mehadrin. All meat is Kehillot. Shmaltz is located at 7 Paran St, in Ramat Eshkol, Jerusalem, Israel.