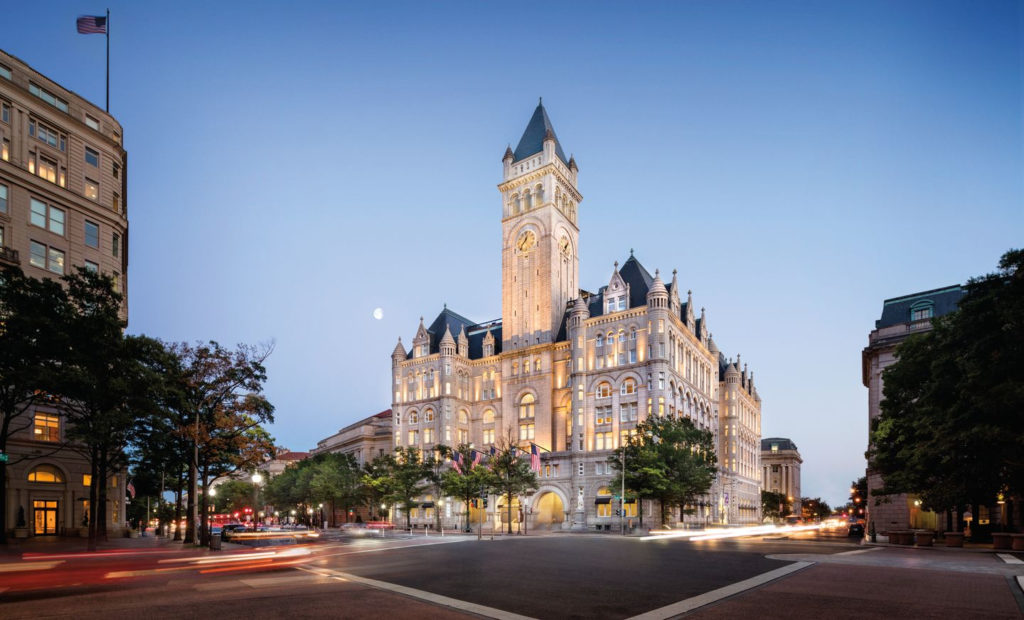 While the Trump International Hotel DC has been offering kosher guests glatt kosher (Capitol K hashgacha) prepared meals by request, this week the hotel is running a full on kosher restaurant pop-up to serve the influx of Jewish diners in DC for the AIPAC Policy Conference 2020.
The hotel is advertising a 5-star kosher menu for the evenings of March 1st through 3rd, available via reservation only.
Reported from JewishInsider.com:
Available between 6:00-10:00 p.m., the $150 per-person dinner menu, is catered by Medina Cuisine and certified by the Rabbinical Council of Greater Washington (Capitol-K). The hotel has had a special kosher menu for in-room dining and in the lounge since last year, but this is the first time an entire kitchen has been kashered. A separate room in the hotel has been set up to serve as many as 120 diners during the evening hours Sunday through Tuesday of the AIPAC confab.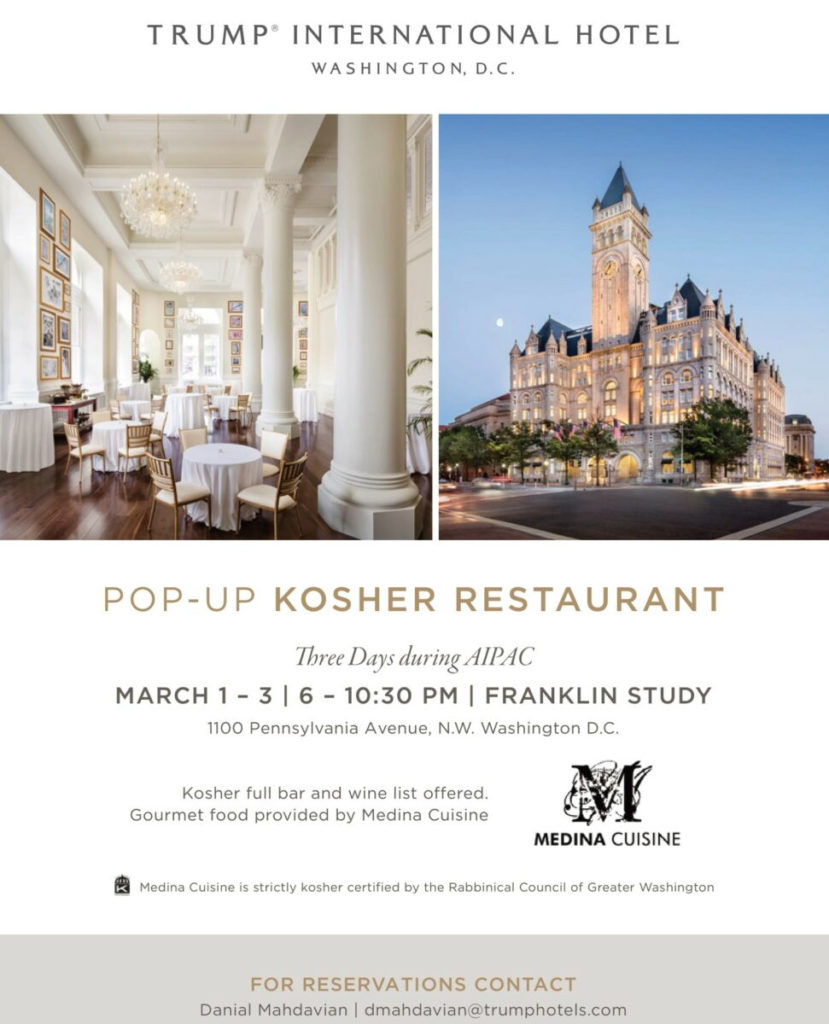 The menu includes a choice of two soups, fresh salad, and options of Moroccan-style half corniche hen, ribeye steak, or halibut fillet for mains. Additionally, a kosher vegan menu will be available as well.
A fully kosher bar will be stocked, including mevushal wines.
It's entirely possible, according to the JewishInsider article, that a full-time kosher restaurant will make its way to the hotel in the near future.
For reservations this week, contact Danial Mahdavian: [email protected]