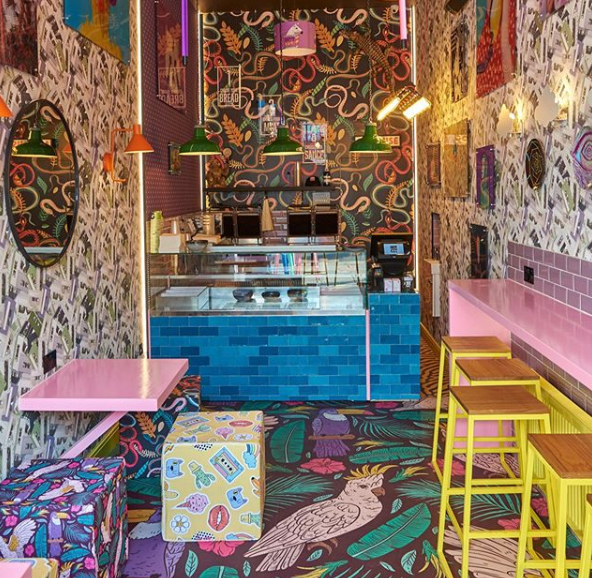 New in Golders Green, in the London suburbs, is a new eclectically decorated kosher eatery, Hot Cut, serving delicious and fresh meat sandwiches.
First customers start by choosing their choice of bread (white, rye, of Granary) , then their meats (turkey, Hot Cut (a combo of all their meats), or beef), followed by sauces (ketchup, mayo, mustard, garlic mayo, sweet chili, chimichurri pesto, BBQ sauce, honey mustard, or Bisbas), all topped with tomato and onion with a side of Hot Cut pickles.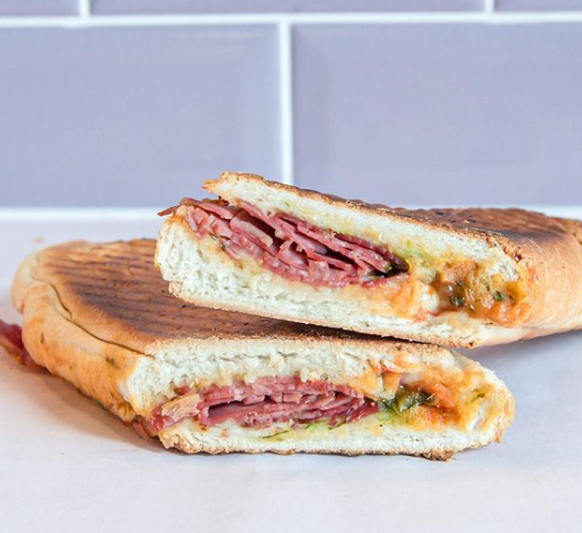 Hours of operation are Sunday-Thursday 11am-11pm, and Saturday 1 hour after Shabbat until 12am.
Hot Cut is certified by KF and is located at 98 Golders Green Rd, London NW11 8HB.